Registration forms for the middle school volleyball summer camp are due this Friday, June 24th. Incoming 6th - 8th graders are eligible for the camp. The camp will be facilitated by All American Volleyball Camps and take place on July 6th and 7th from 3:30-5:30 at John Greer Elementary School. College volleyball players will be in attendance to assist with skill development. The fee has been reduced to $25 to give more students an opportunity to participate. If you have any questions please contact Coach Brad Jones at
jonesbp@hoopeston.k12.il.us
.

Volleyball summer camp forms for incoming 6th -8th graders are available in the HAMS office for those interested. The camp will be put on by All American Volleyball Camps and will run from July 6th-8th. If you have any questions please contact Coach Brad Jones at
jonesbp@hoopeston.k12.il.us
.
Congratulations to HAMS students Heidi W. and Autumn L. on earning the top 40 Book Club Challenge award, reading and passing AR tests on at least 40 books during this school year. They were treated to a trip to Barnes & Noble and a meal in Champaign as their special reward! Congratulations, also, to the following students for earning the 10 and 20 Book Club levels. They each received a book of their choice! 10 Book Club: Greg A. Mara B. Landon B. Keaghan W. Hallie A. Olive C. Alexandria R. Brayden S. 20 Book Club Zoiey J.B. Reid T. Congratulations! We are so proud of you all!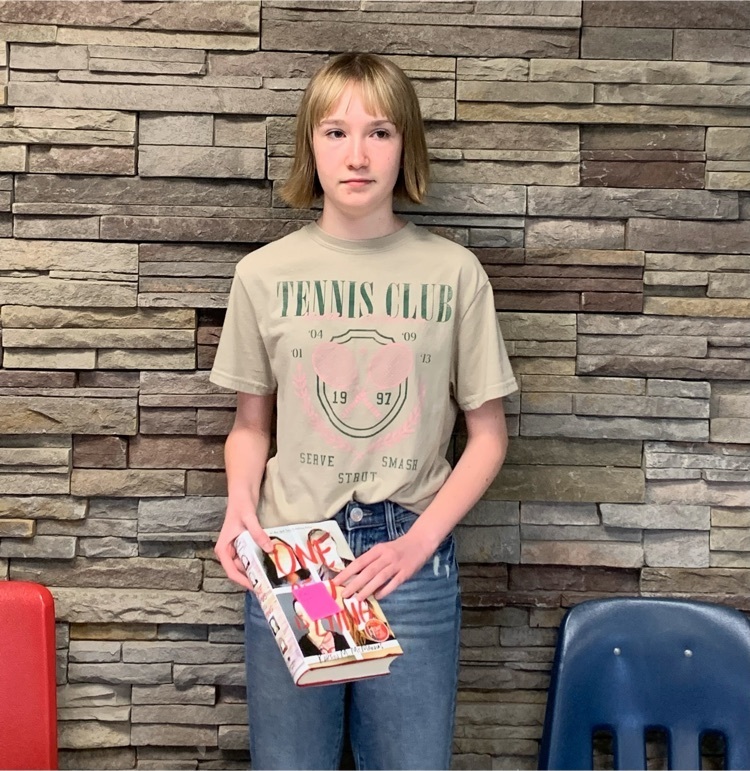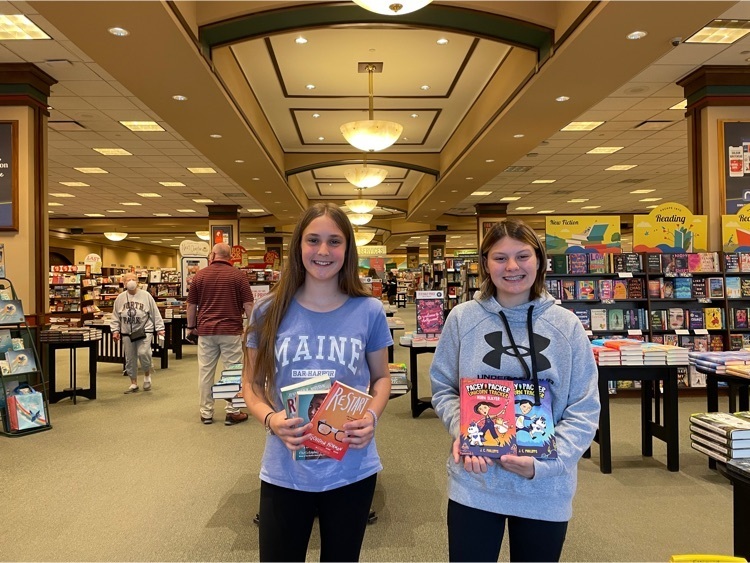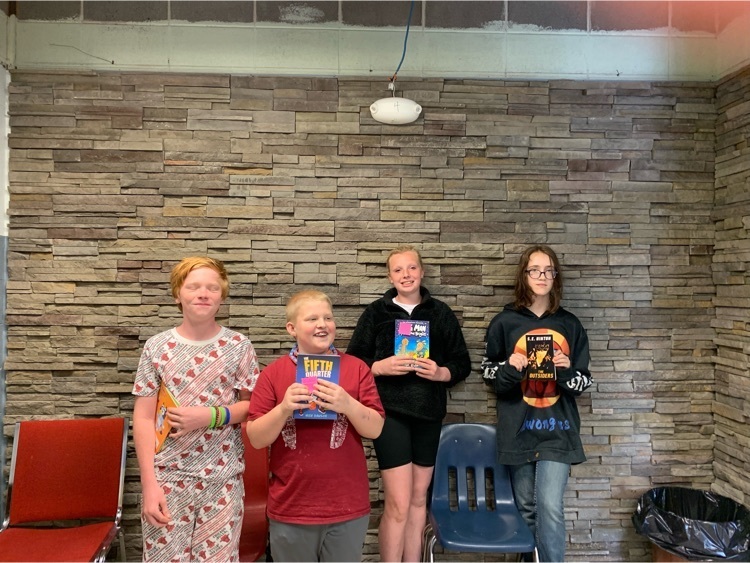 Brody Gonzalez won our HAMS Hard Work Award. Congratulations Brody!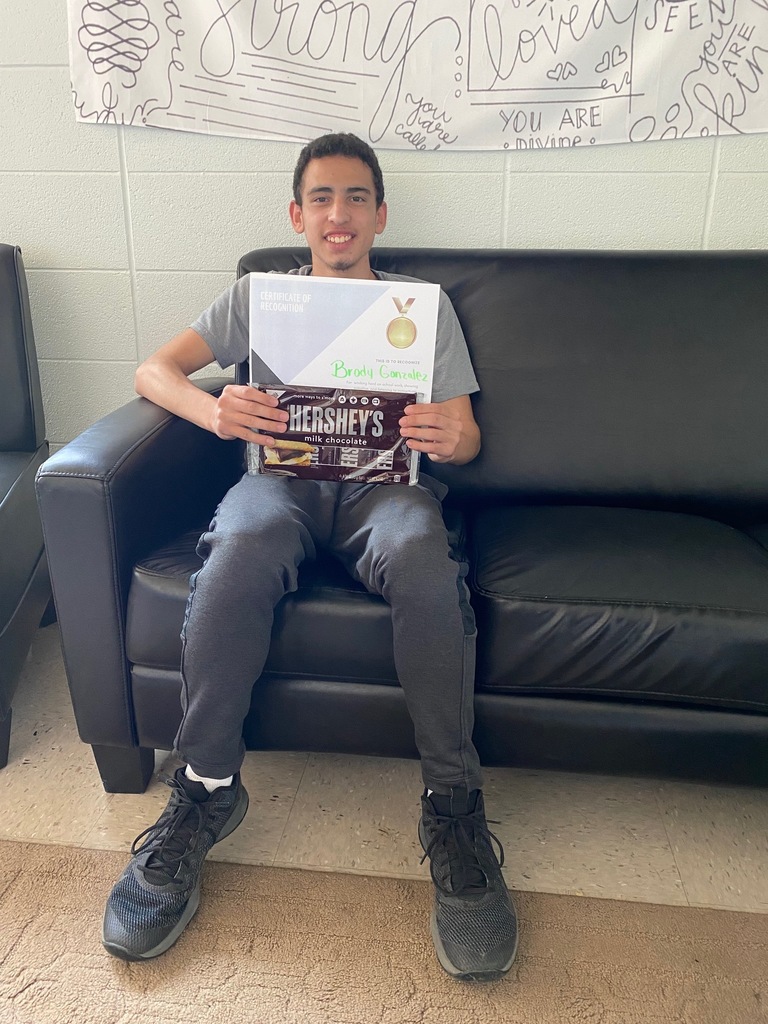 Congratulations to Payton Homann for earning our recent Kindness Award!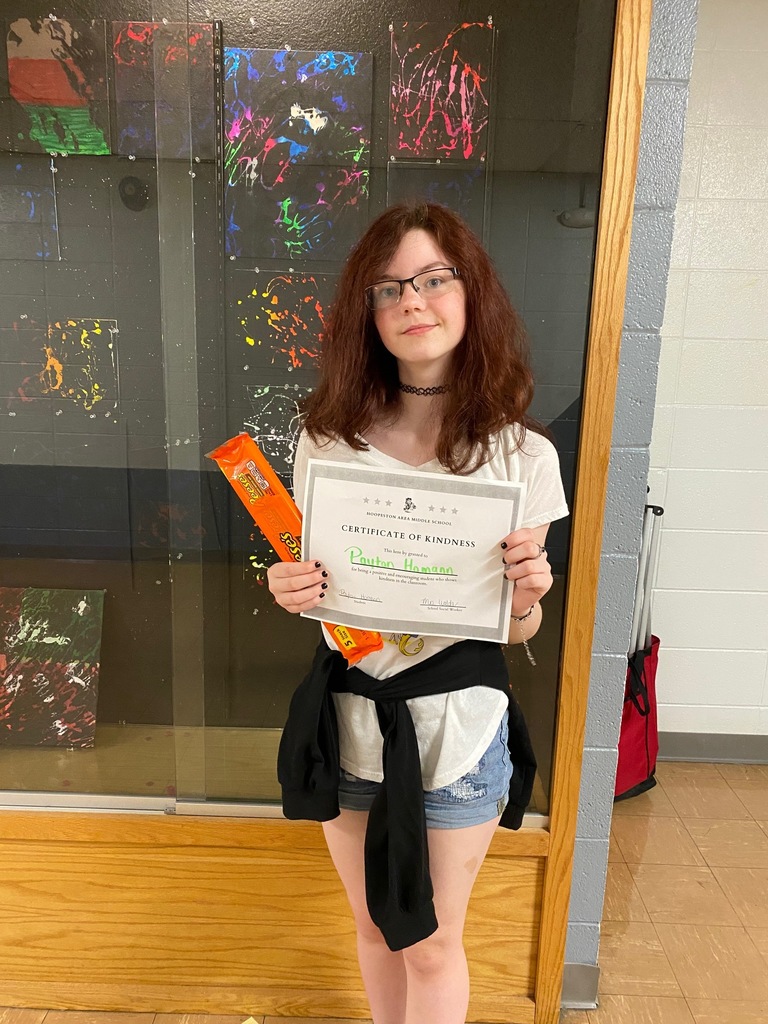 Addy Kelnhofer won the discus last saturday at the Unity Invite with a throw of 82'11". Congratulations!

Congratulations to our HAMS students that earned the opportunity to pie a teacher/administrator. Thank you Mr. Harbacek, Mr. Soderstrom, Mrs. Eighner, and Mrs. Coulter for being good sports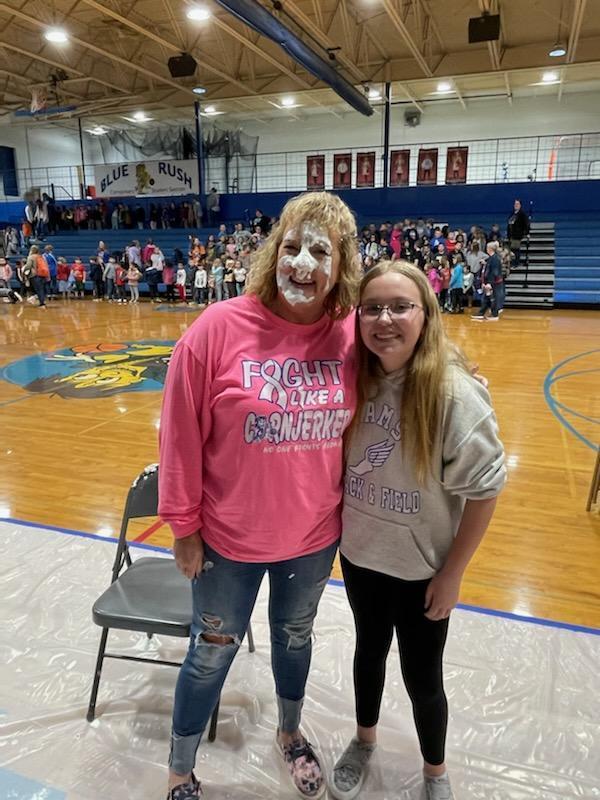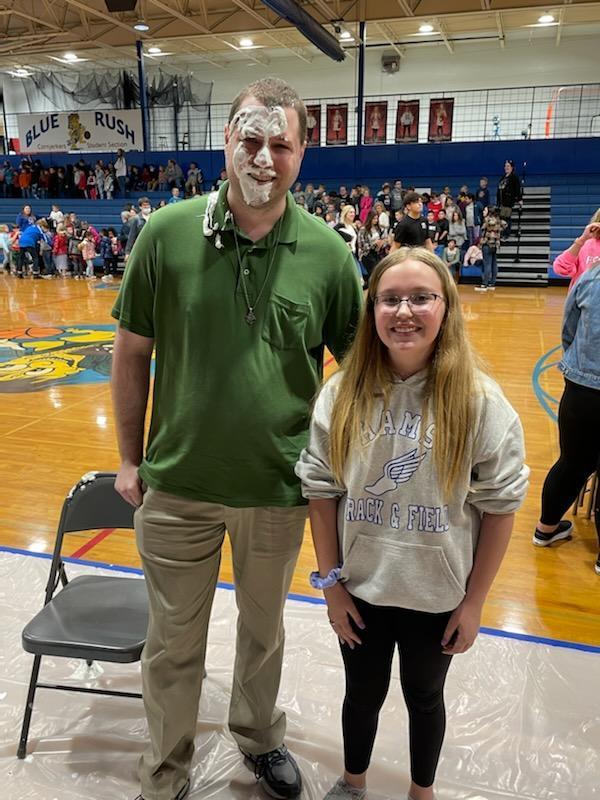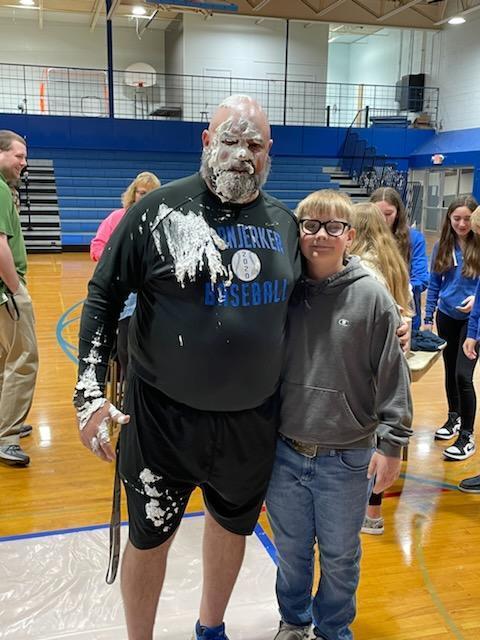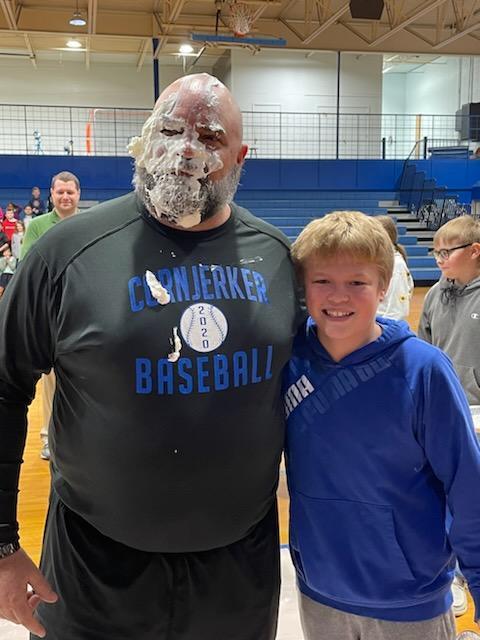 Congratulations to the HAMS band, chorus, and show choir members for an excellent performance at last night's Fine Arts Festival and today's spring tour for Maple, John Greer, and HAMS students. You make us proud!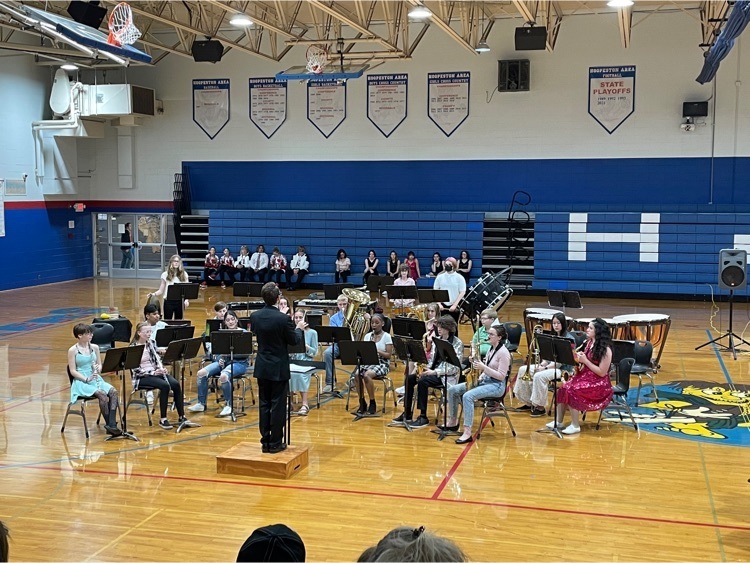 Congratulations to Tucker Deck for winning our HAMS Hard Work Award!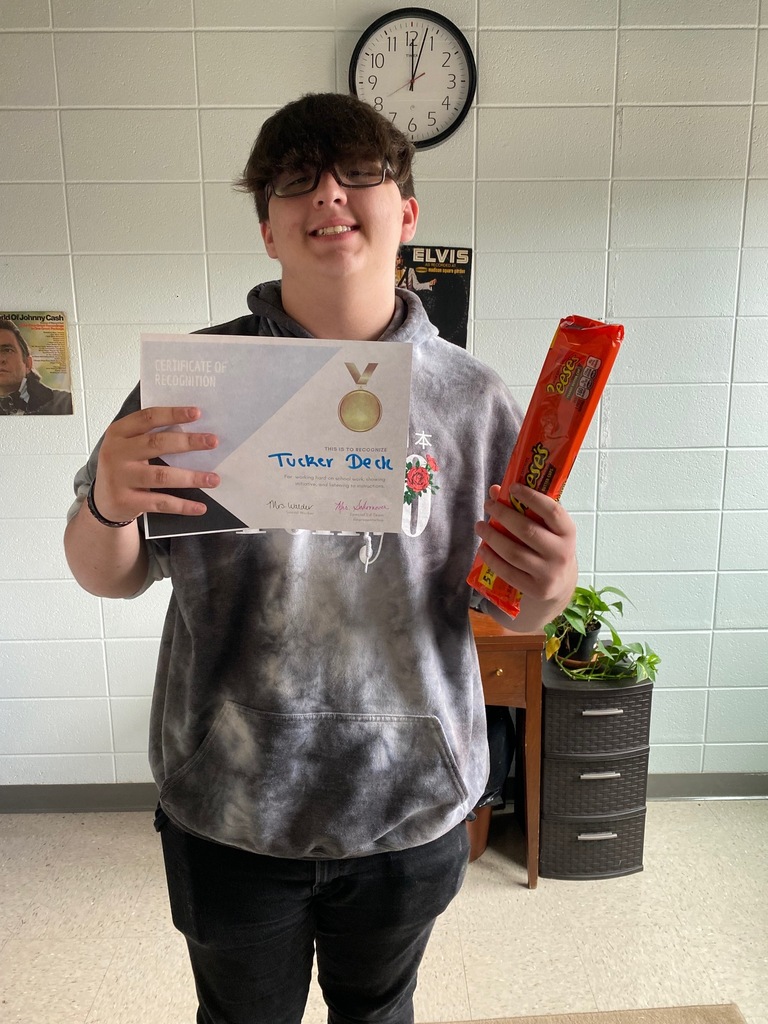 Congratulations to Eli Hasting for winning our HAMS Kindness Award!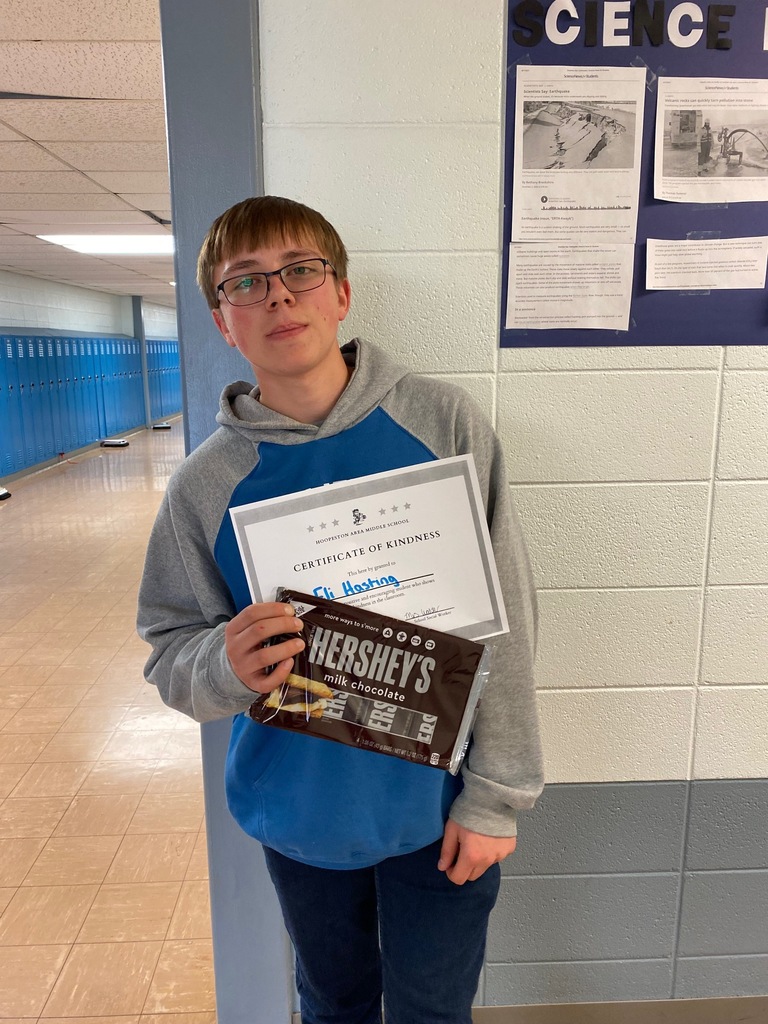 Good morning. For this evening's HAMS Honors Night Ceremony, students and parents will enter and exit through the student doors, which are the far west doors on the front of the building. Thank you and we look forward to seeing you this evening.
We will be hosting our HAMS Honor Student & Parent Breakfast on May 27 at the McFerren Park Civic Center. Students meeting requirements will receive formal invitations at school on Friday, May 20.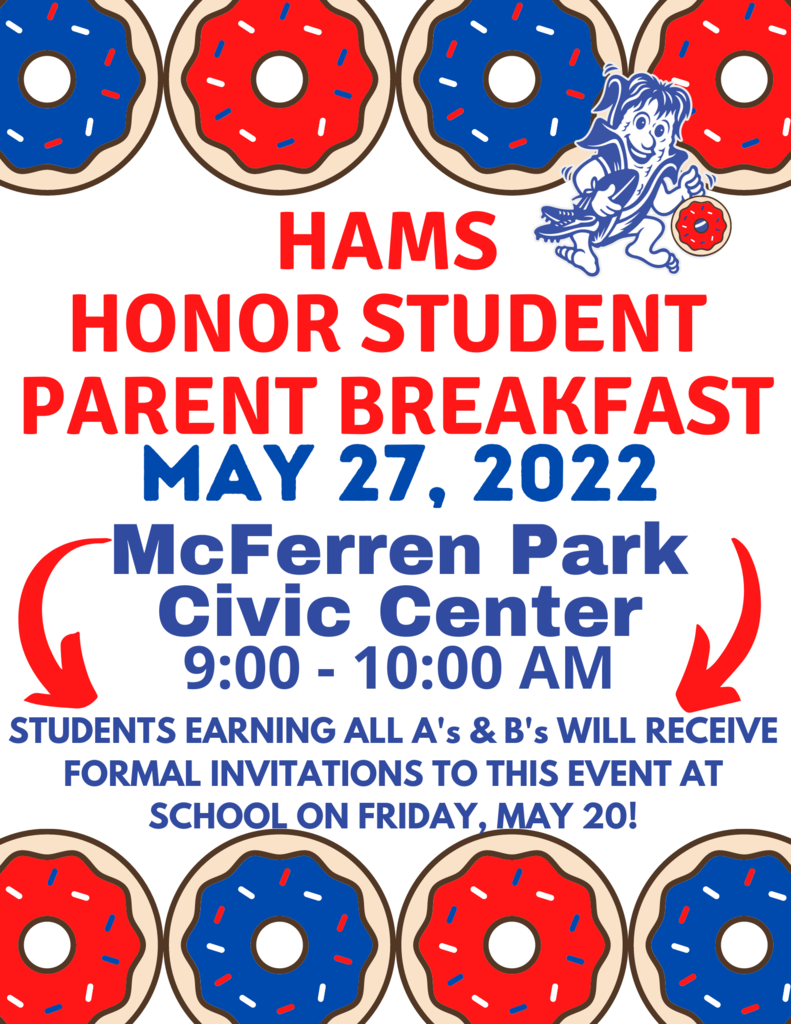 CHANGE OF DATE: Due to unforeseen circumstances our HAMS Farewell Dance will now be Friday, May 20 from 6:30-9:00 pm for students who meet dance attendance requirements. Please see the updated flyer for information related to the dance.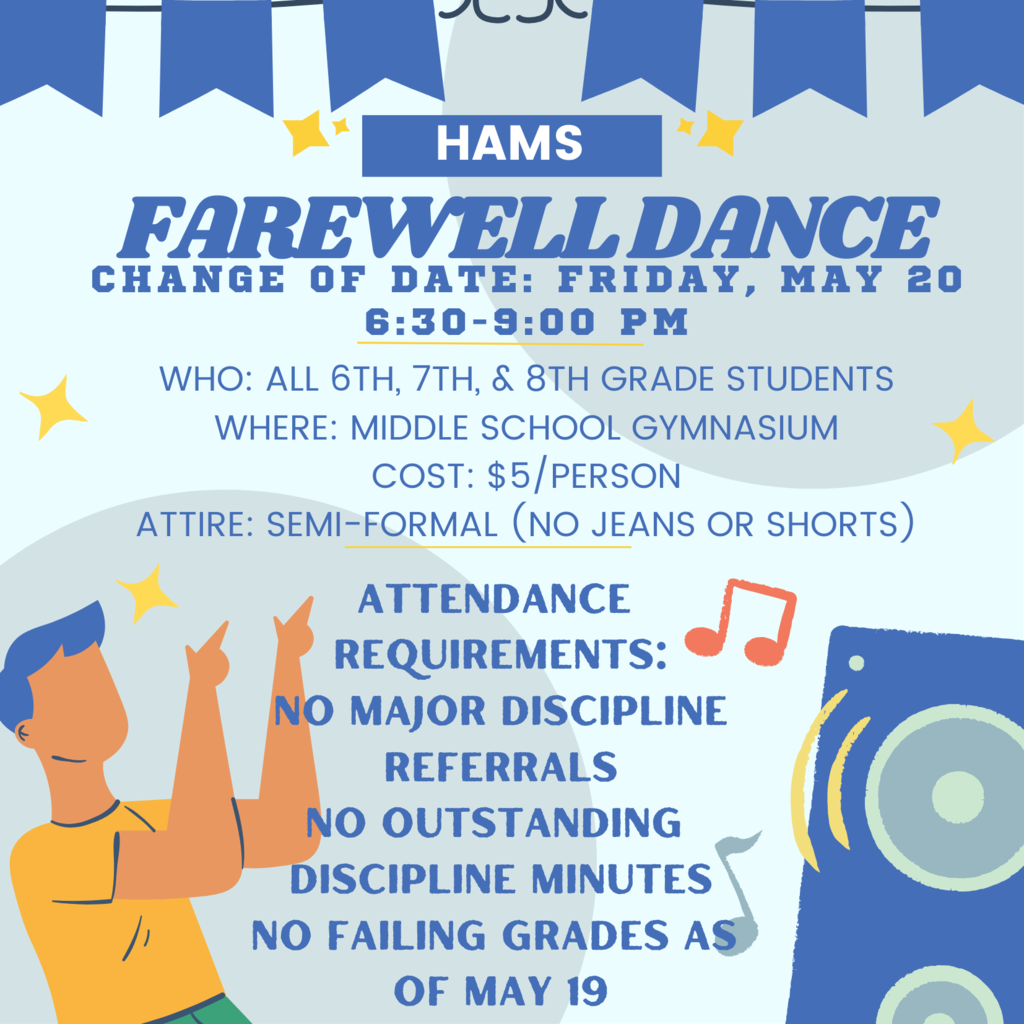 Stefan Sheppard is our winner for the Hard Work Award for April. Stefan is a hard worker who always gets his assignments done. Congratulations Stefan!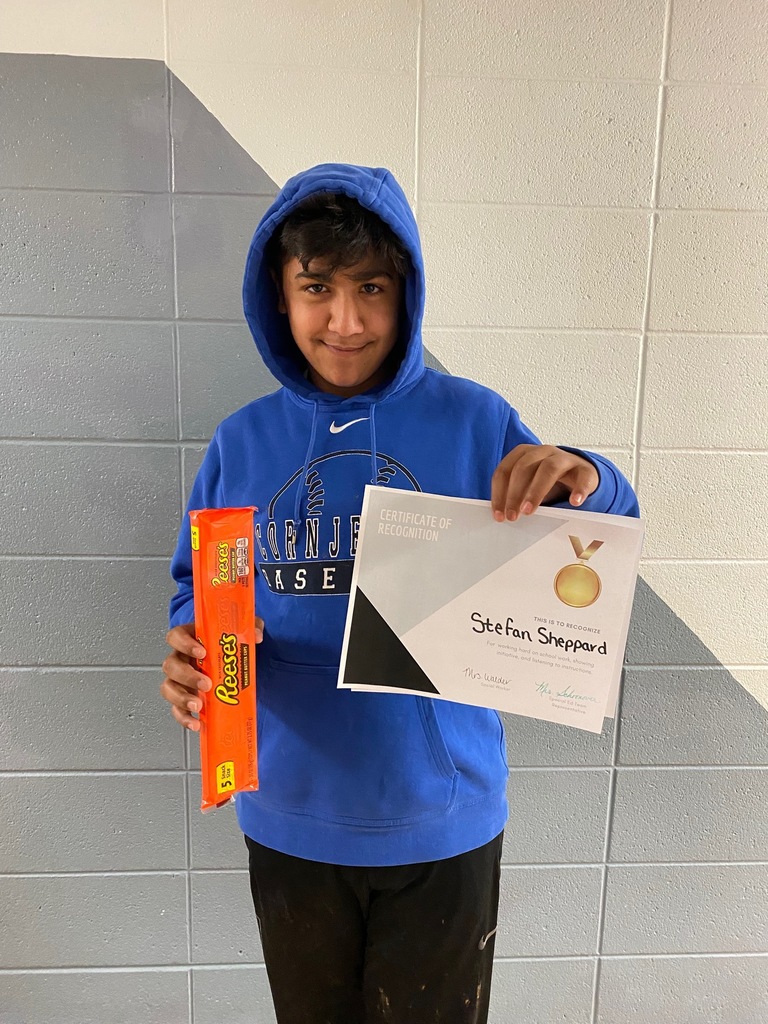 Congratulations to Mrs. Schoonover for being named this year's Golden Ruler winner from Hoopeston Area Middle School. Our school is a better place because of you!

Congratulations to Eli Hasting and Keenon Anderson for winning individual events at the County and Conference Track Meet. Eli won the 800 meter with a time of 2:29 and the 1600 meter with a time of 5:30. Keenon won the 400 meter with a time of 59.93 seconds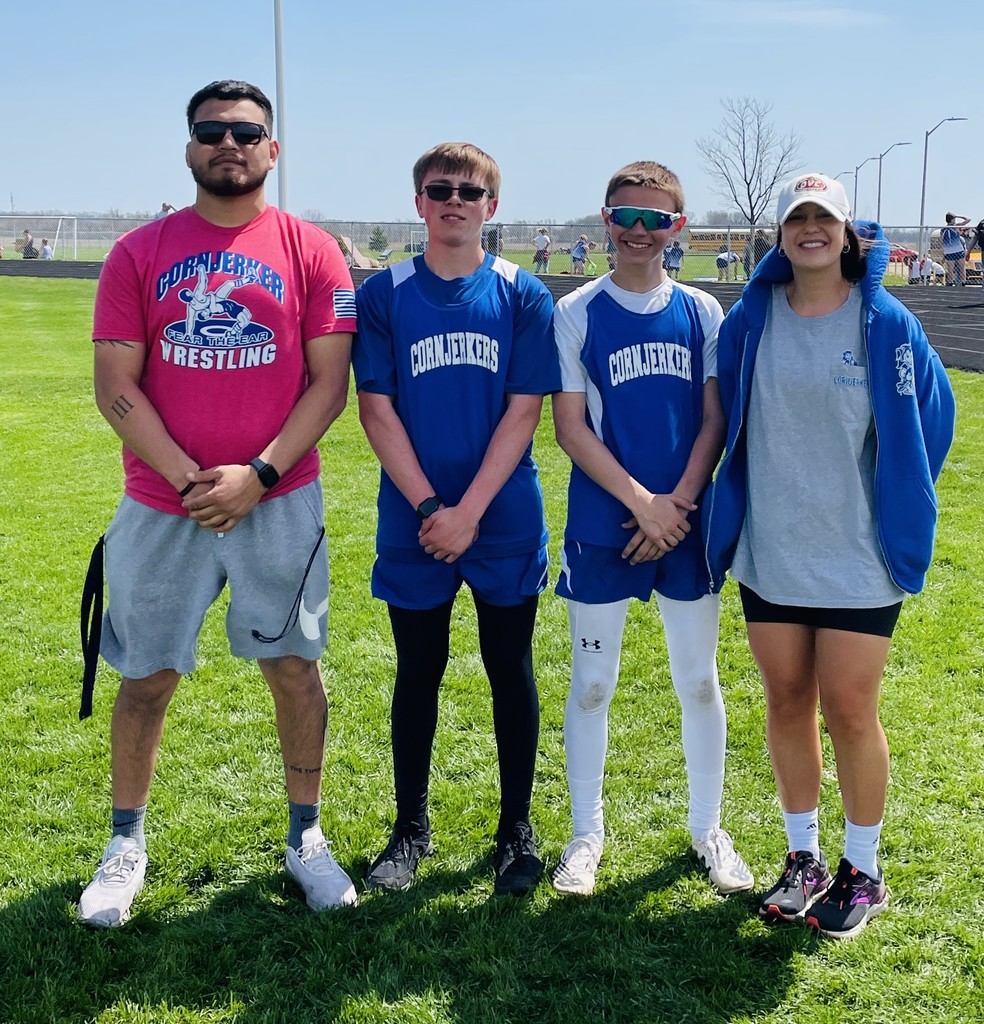 Congratulations to Addyson Kelnhofer for winning discus at the County and Conference Track meet with a throw of 71 feet.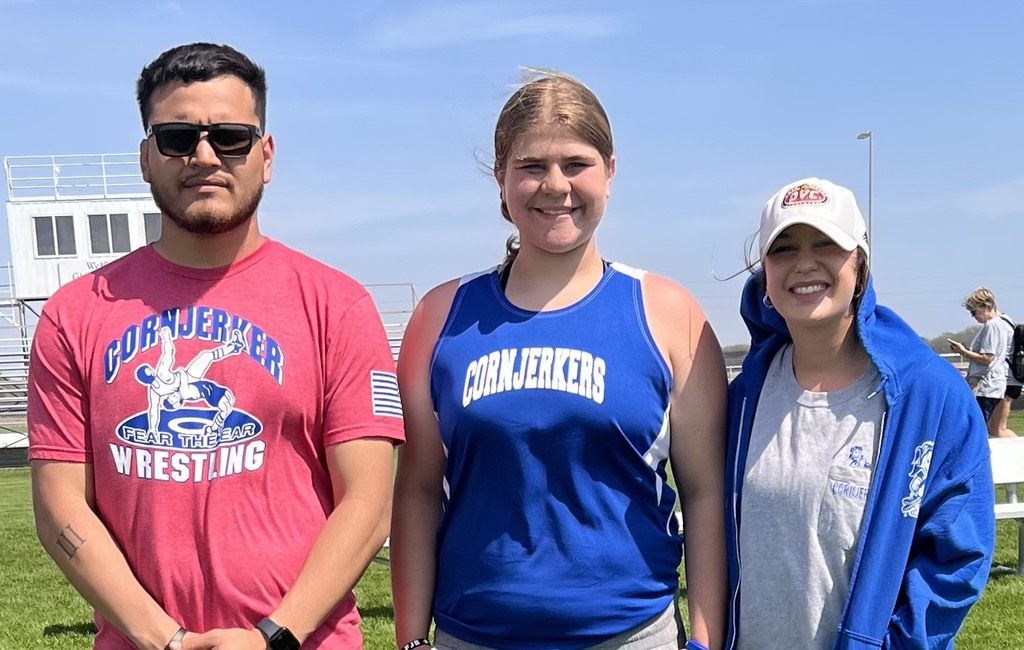 Congratulations to Keenon Anderson for being named our recent Kindness Winner!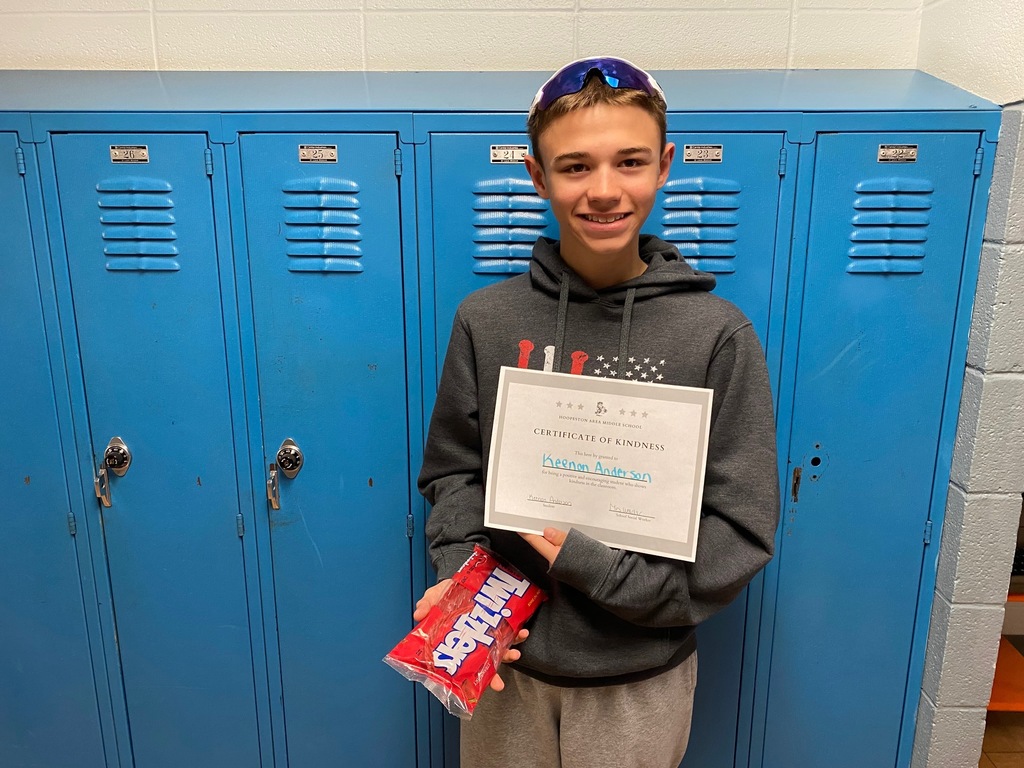 Congratulations to Libby Lugo for being named our recent Kindness Award Winner at HAMS!
HAMS will host our Honors Night event on Monday, May 2 in the middle school gymnasium. Students and parents are invited to attend during their designated grade level time. Students receiving awards will be given formal invitations to the event on Monday, April 25 at school. Please see the attached flyer for more information