Good afternoon.  This is Brad Jones Hoopeston Area High School head volleyball coach.  This is just a reminder that our Summer Camp is from July 7-9.  The camp will be put on by All American Volleyball Camps and is run college players.  Camp is two sessions daily from 9:00-11:30 and 12:30-3:00 and the cost is $65.  The deadline to have money and registration forms is Friday.  If you have questions, please feel free to email me at: 
jonesbp@hoopeston.k12.il.us

The Hoopeston Area FFA is off having fun at state convention this week! #CornjerkerPride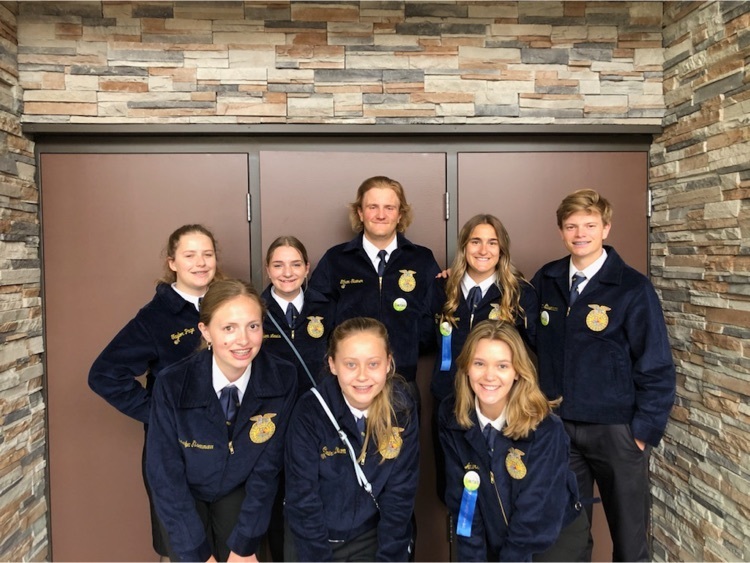 HAHS Students and Parents: Congratulations on another successful school year!! We can't thank our students enough for all their hard work and perseverance this year!! On behalf of all the teachers and staff, we wish you all a very well-deserved summer break!! As a reminder for those students returning for summer school, it starts Monday, June 6th, and will run from 8:00-12:00 Monday thru Thursday till June 23rd. Project Success will be running Monday thru Friday from June 6th until July 15th to allow students to work on credit recovery as well. Have a GREAT summer break!!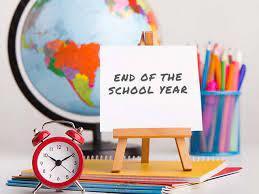 Our HAHS Seniors had a blast today on their senior trip to Six Flags! We are so proud of the Class of 2022! We welcome everyone to come celebrate them tomorrow at graduation! #CornjerkerPride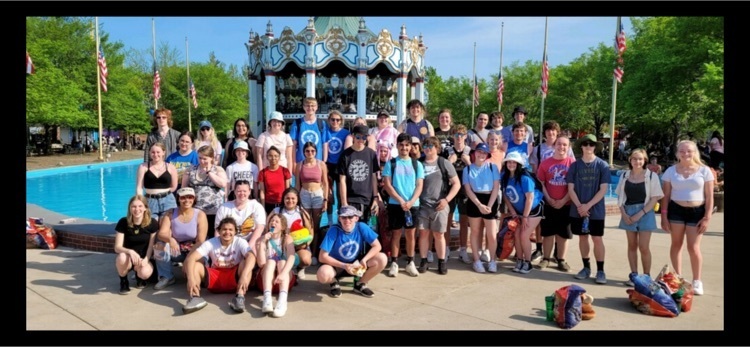 HAHS Graduation Reminder: Graduation is scheduled for tomorrow, Saturday, May 14th at 3:00 pm on the football field. Seating will be available on the home football bleachers. We also welcome families to bring lawn chairs to sit by the track fence as well. Handicap parking will be available by the football concession stand and special handicap seating will be made available on the track for those needing it. Graduating seniors need to arrive at school by 2:00 pm and report to the middle school gym to prepare. As of now, there is a chance of rain at graduation time. We will continue to monitor the weather as we get closer. If we need to make any adjustments (whether that be moving graduation back an hour or having to move it to Sunday, May 15th at 3:00 pm) we will make that call as early as we can on Saturday if needed via an all-call and through Thrillshare.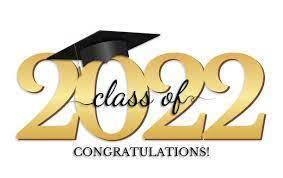 Hoopeston Area High School is host to this years county track meeting. Let's go Jerkers! #CornjerkerPride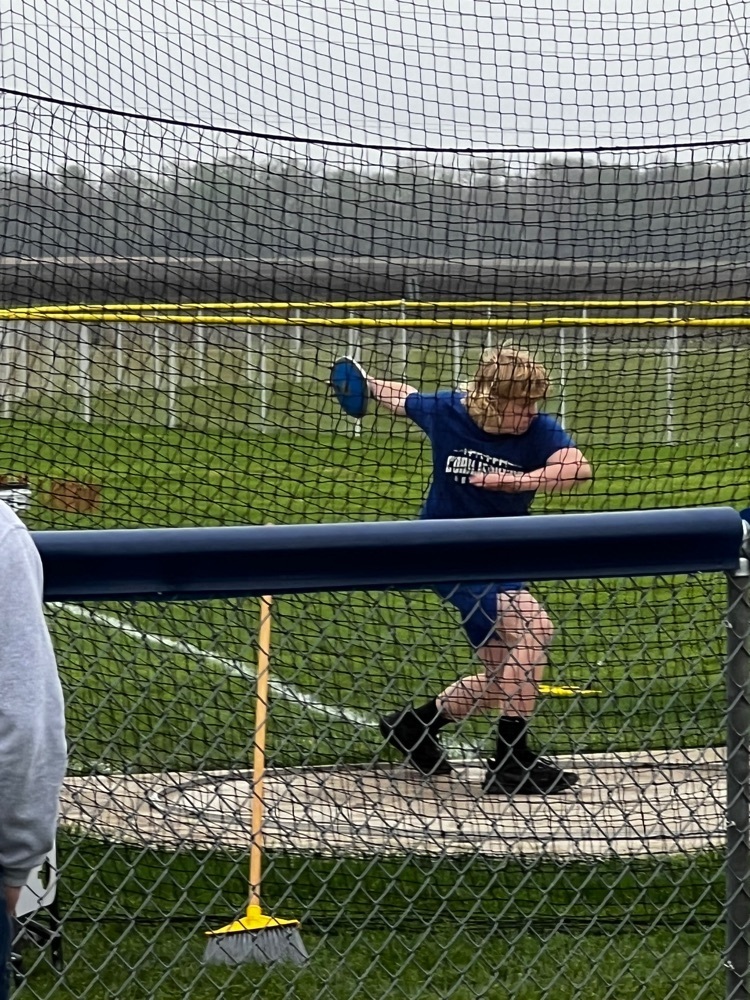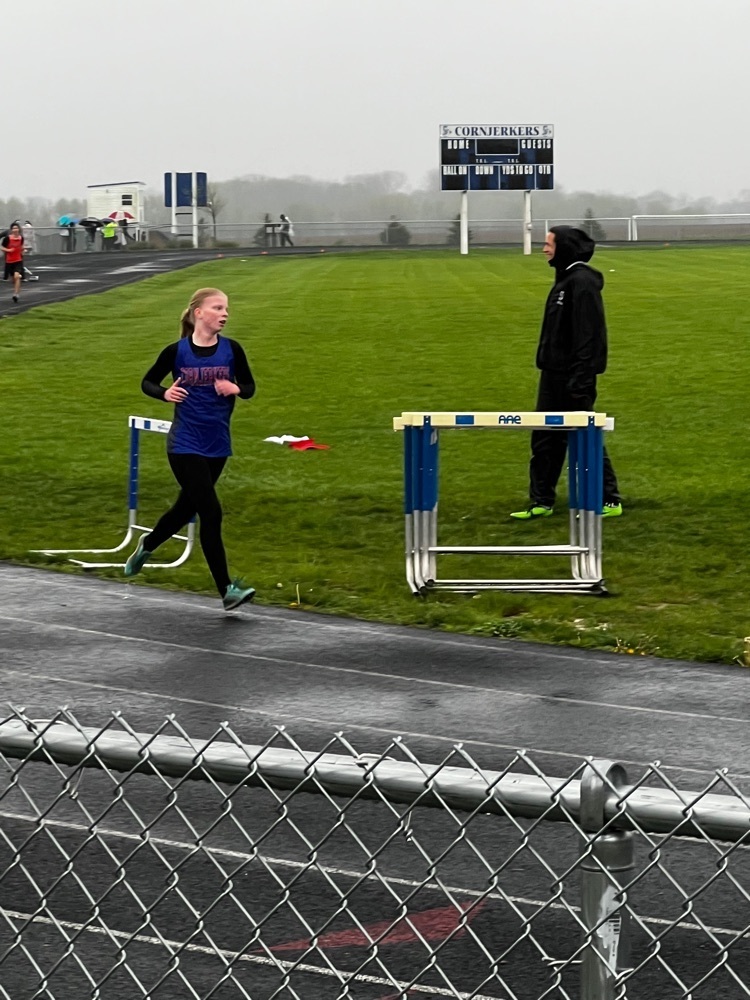 The 2022 Senior Awards Night will be held on Tuesday, May 10th at ​7:00 pm in the high school auditorium. Any senior who is receiving an award or scholarship will receive an invitation in the mail. Please come out and support our seniors as members of the Class of 2022 receive awards and scholarships honoring all the great things they did in high school! #CornjerkerPride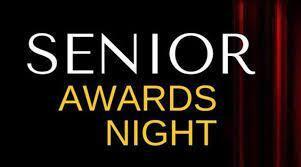 The HAHS Show Choir, the New Direction, is performing at the Fine Arts Festival! As is tradition, they finished their show with the fan favorite Farmer's Tan! #CornjerkerPride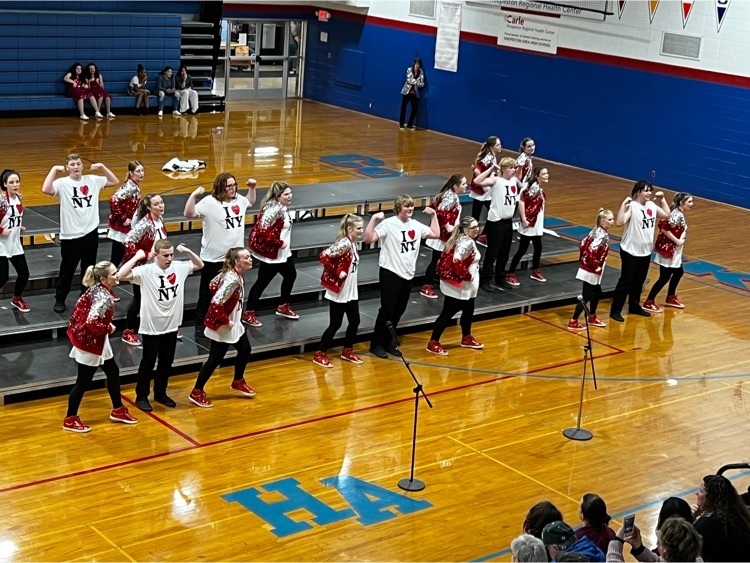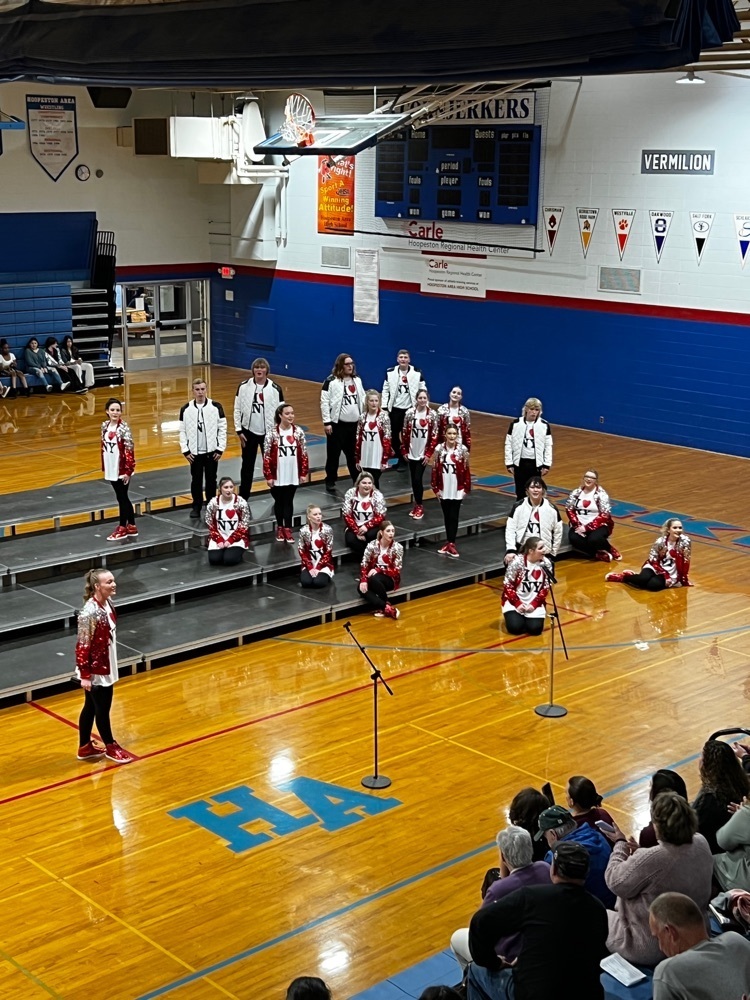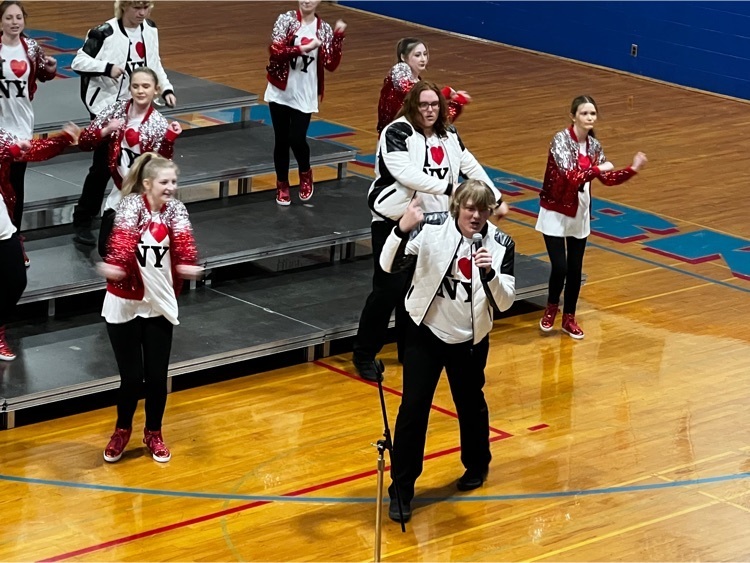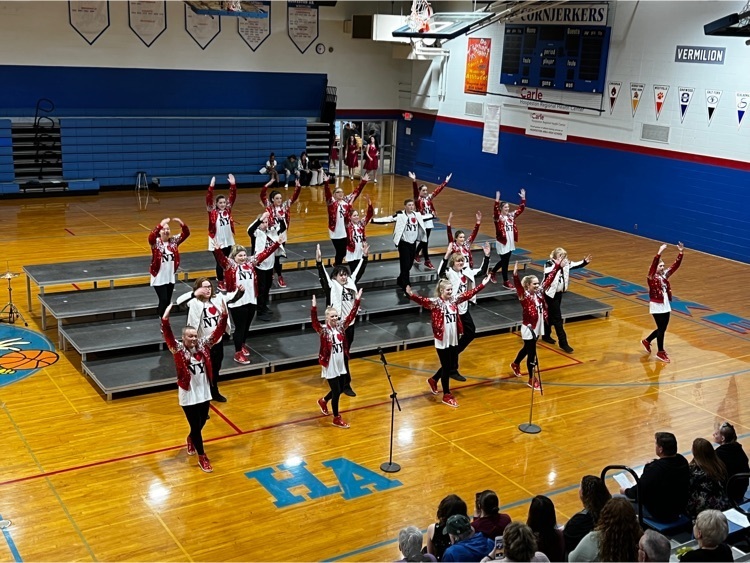 The HS Choir sounded great at Fine Arts Festival. Nice work Cornjerkers! #CornjerkerPride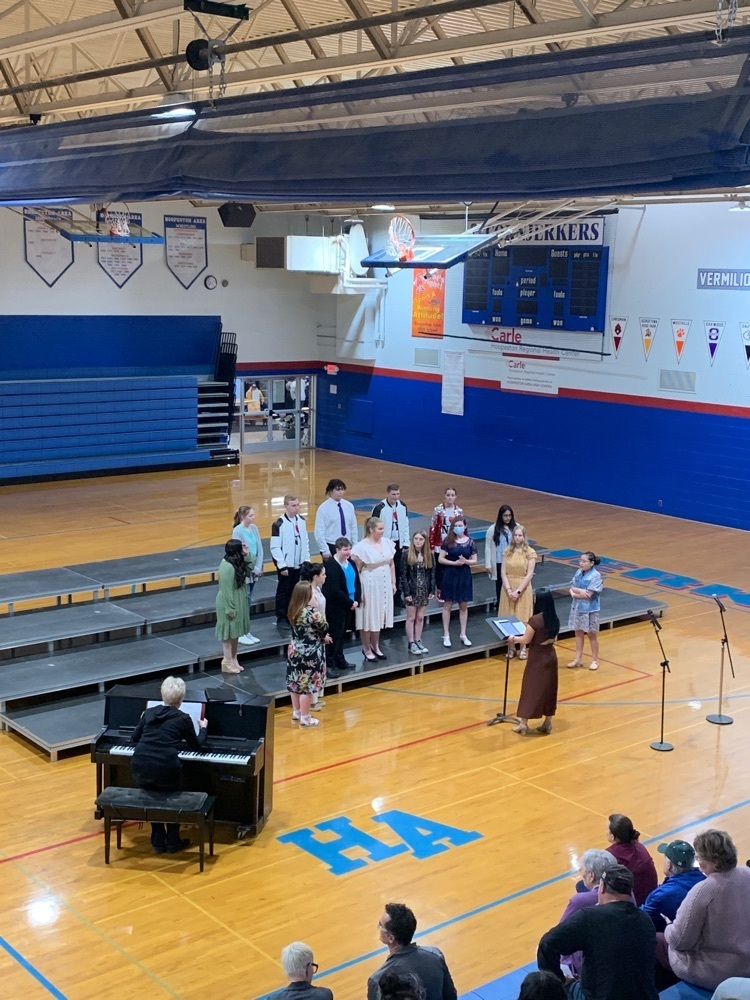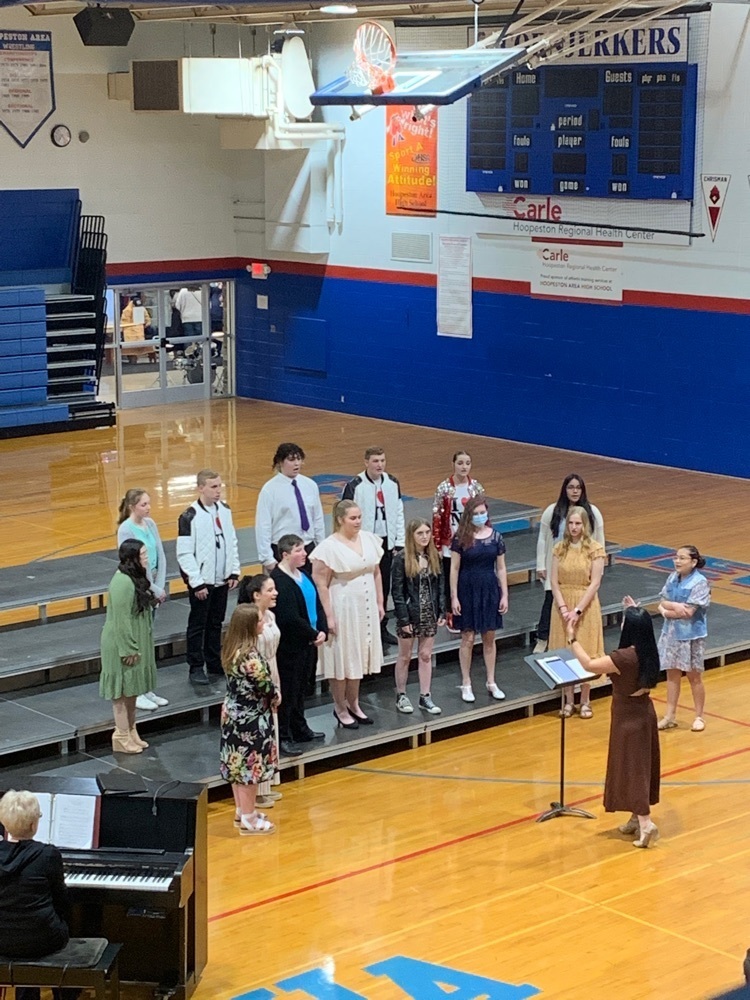 Here is some of the amazing artwork on display at the Fine Arts Festival. We have many gifted artists!! #CornjerkerPride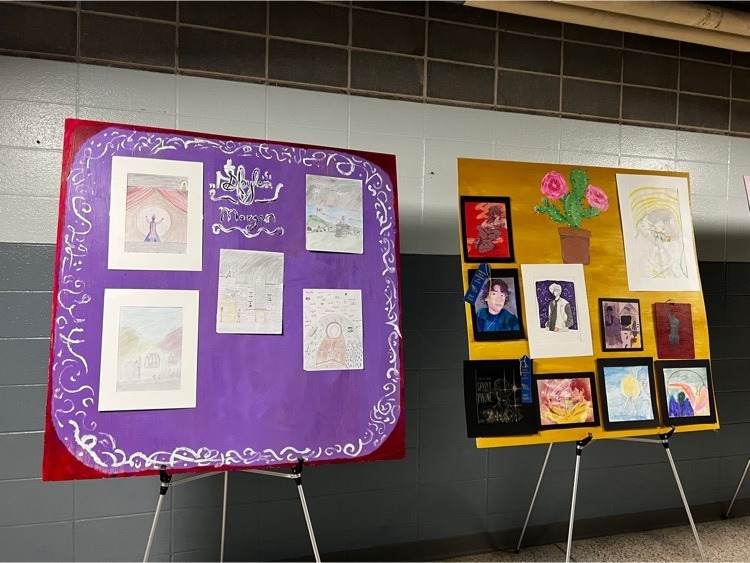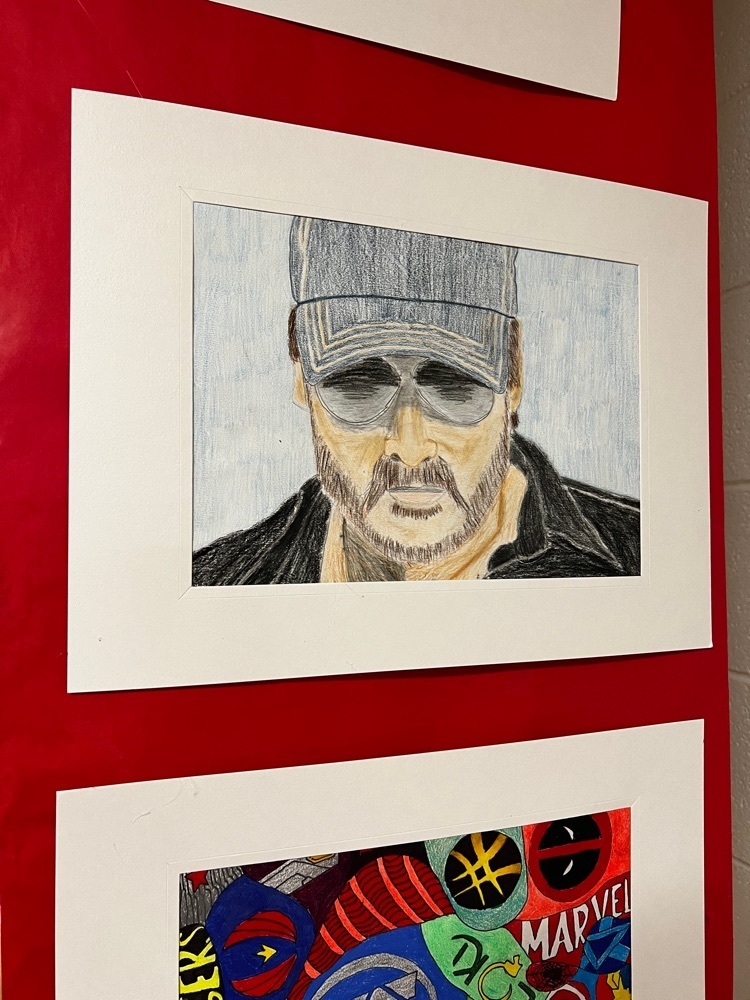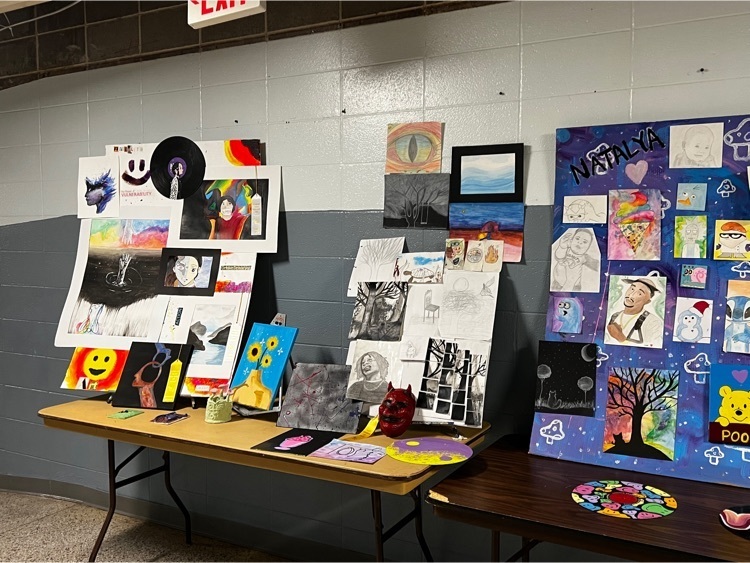 The high school band is kicking off the 2022 Fine Arts Festival and they sound incredible!! #CornjerkerPride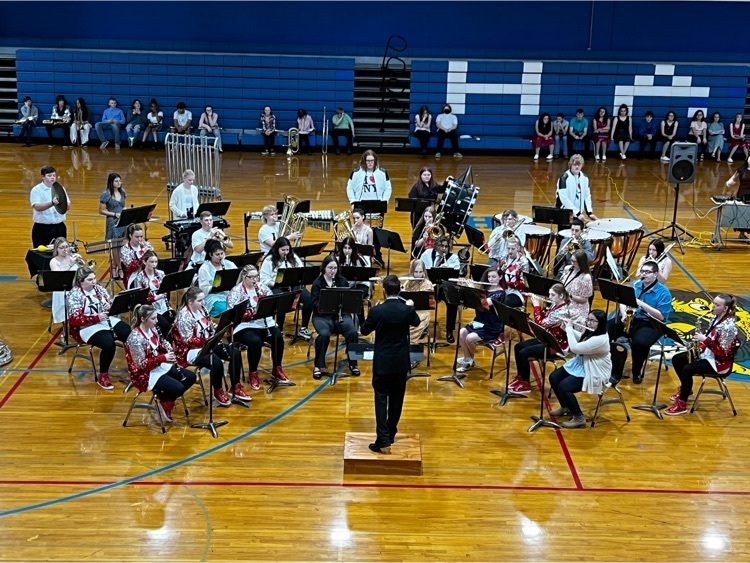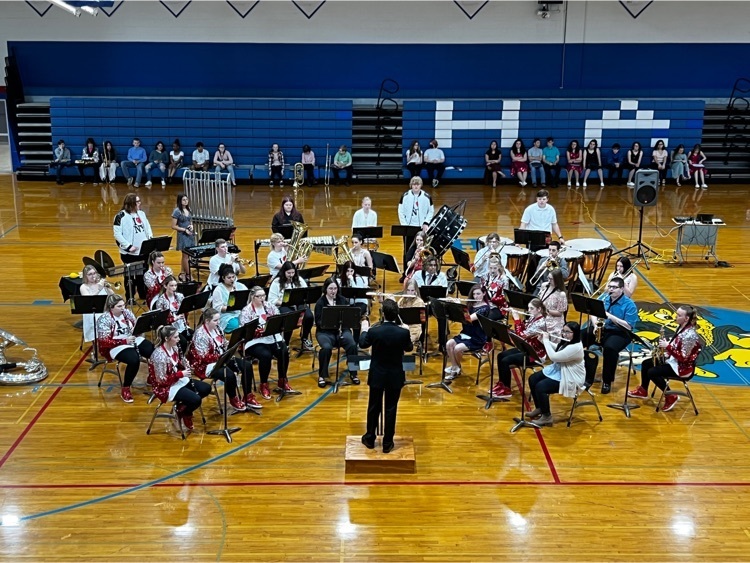 Tonight is Fine Arts Night at HAHS!! Fine Arts begins at 6:00 pm in the MS gym. On display will be our band, chorus, and show choir. In the hallways you will see amazing art and wood working projects from our students! Here you will see some of the incredible projects from our industrial Ed students. #CornjerkerPride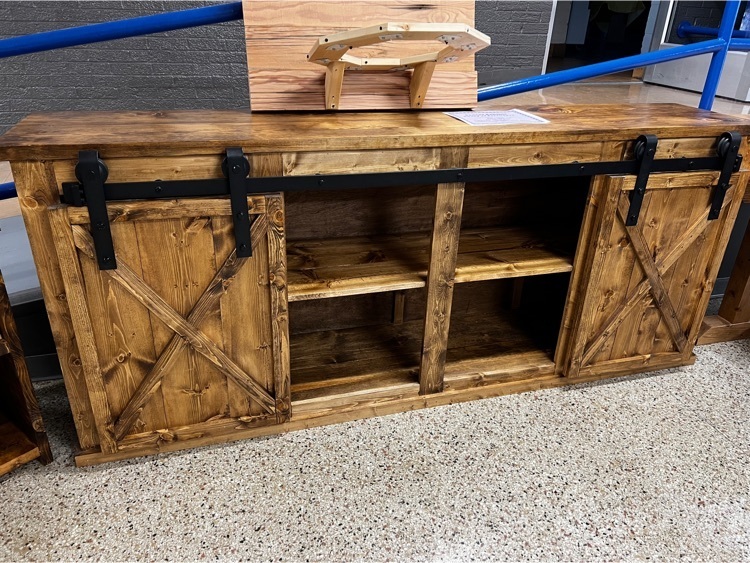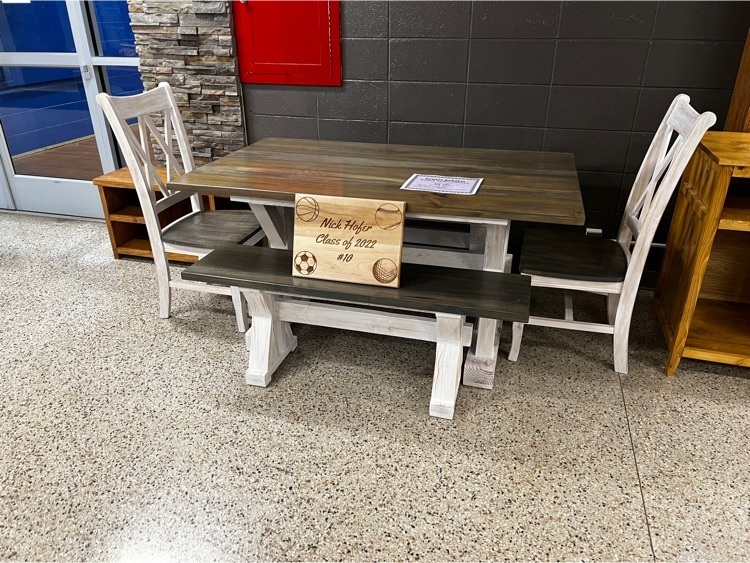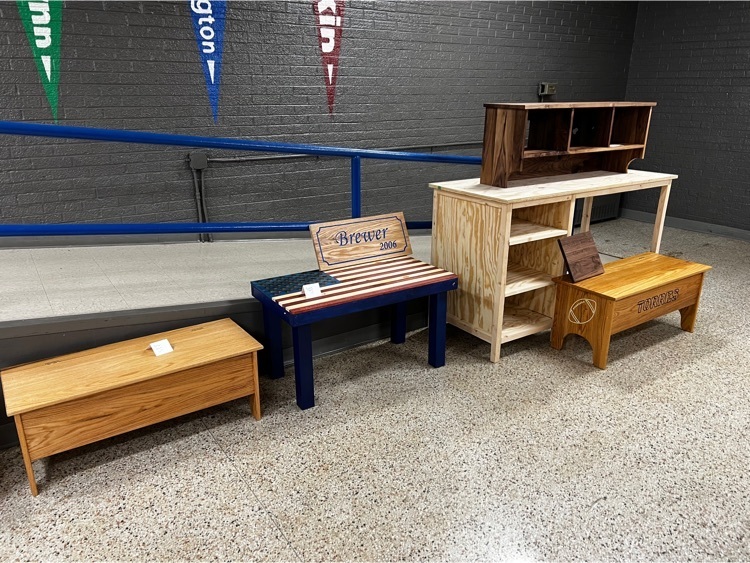 HAHS held the 2022 FFA Banquet in the auditorium today. During the banquet, HAHS FFA students were honored for all their hard work this year. The FFA Alumni handed out awards to our scholarship winners and next year's officer team was announced. We are very proud of all of our FFA students! #CornjerkerPride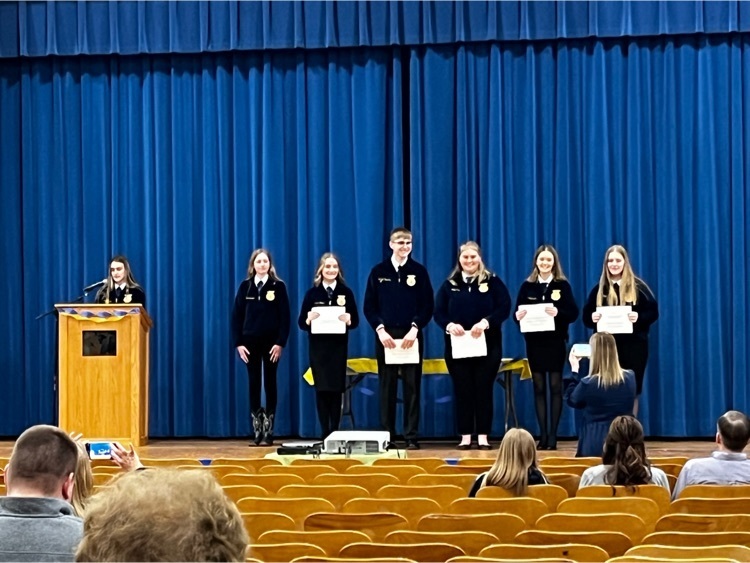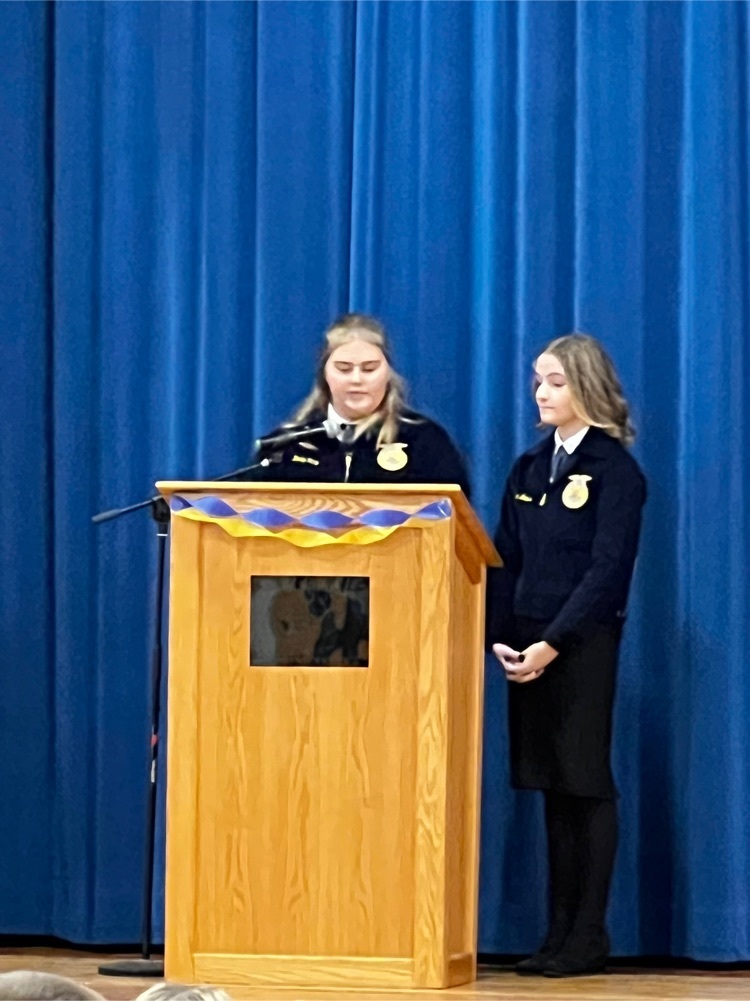 Congratulations to Mrs. Carlee Johnson for being named this year's Golden Ruler winner from Hoopeston Area High School! Way to go Mrs. CJ. It is very well deserved! #CornjerkerPride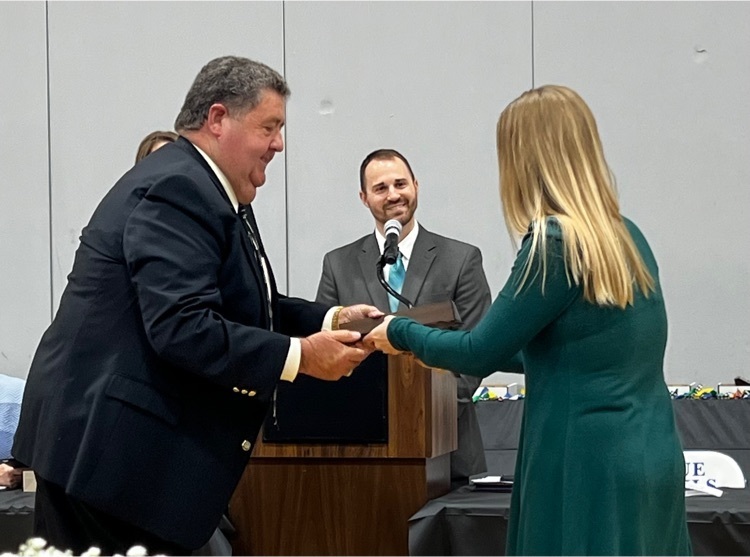 HAHS Talent Show tonight. Great talent tonight and nice job Cornjerkers! #CornjerkerPride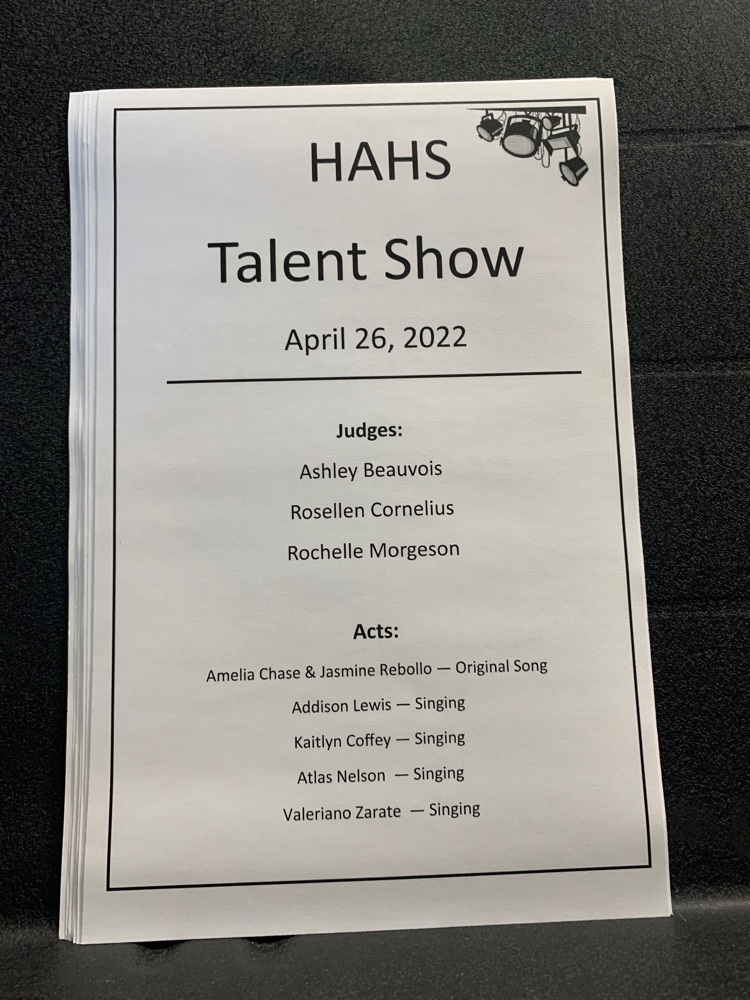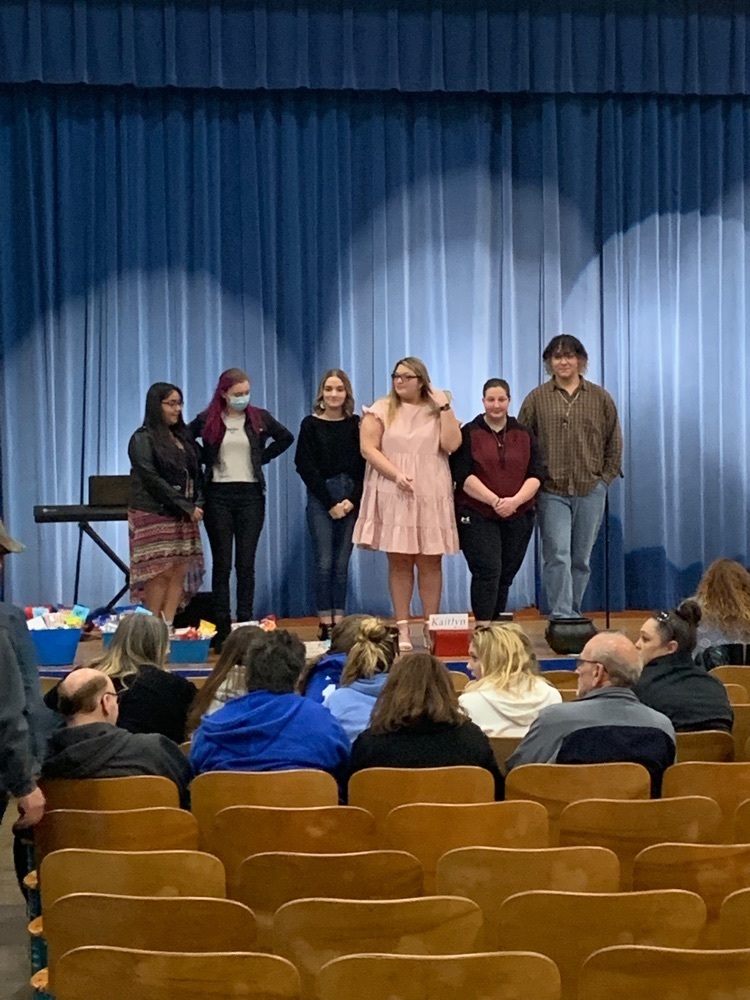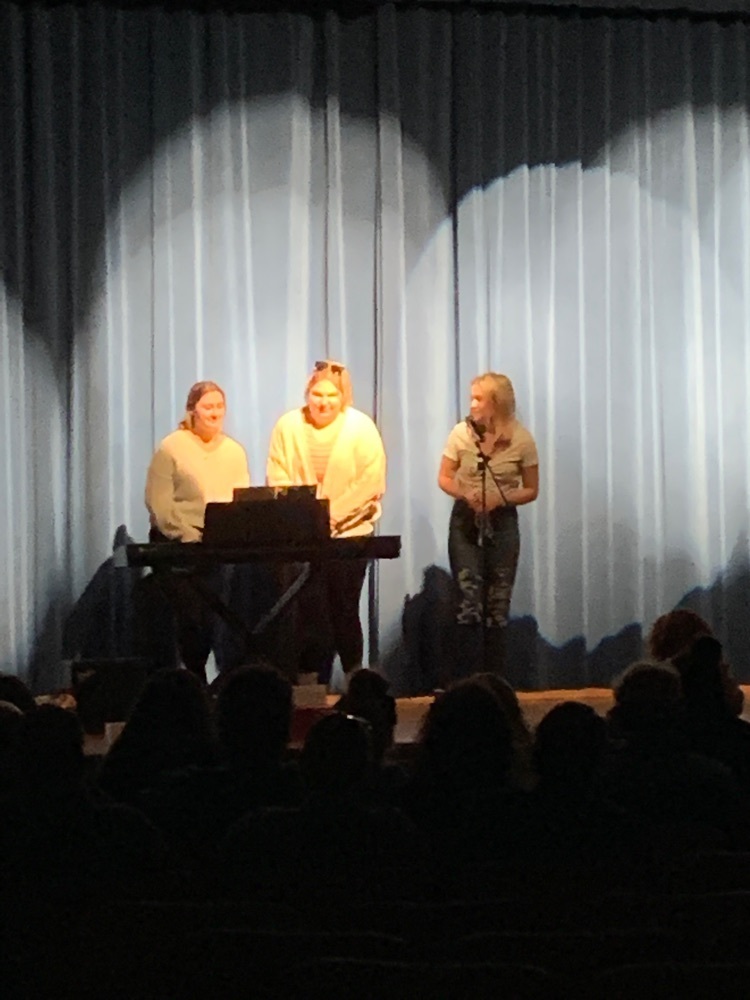 HAHS Baseball and Softball hosting tonight. Go Cornjerkers! #CornjerkerPride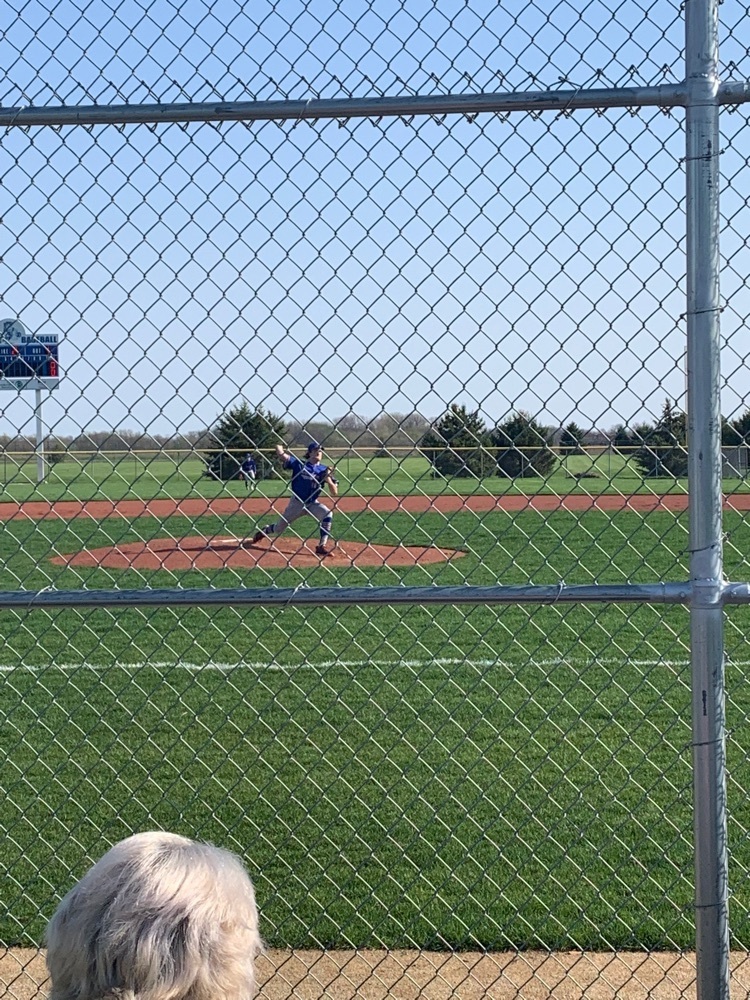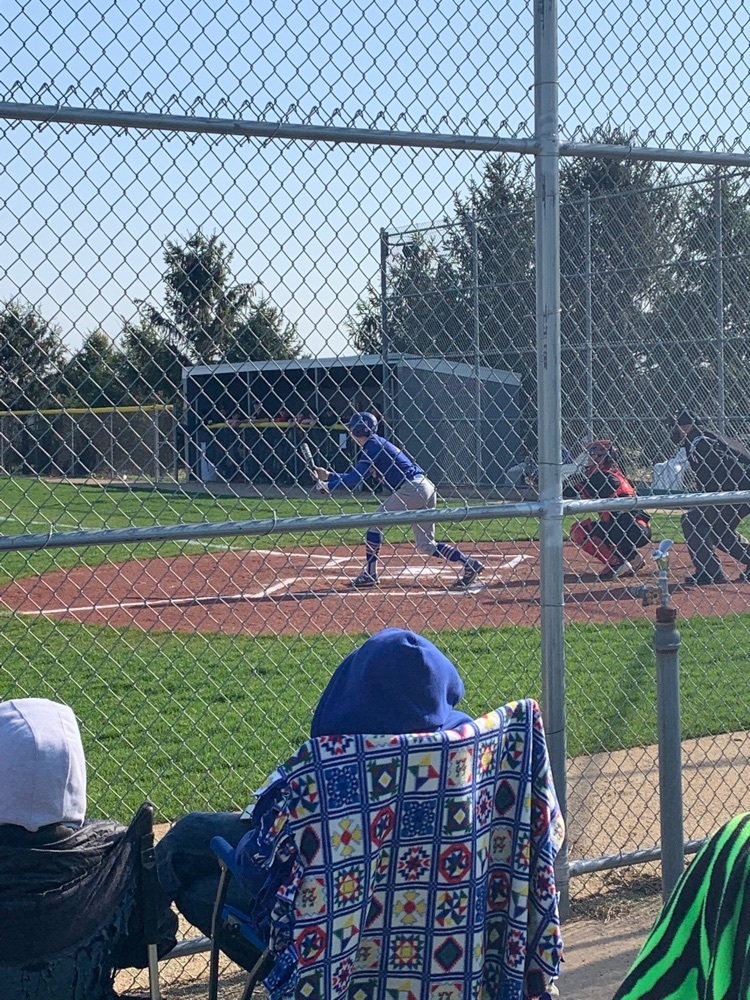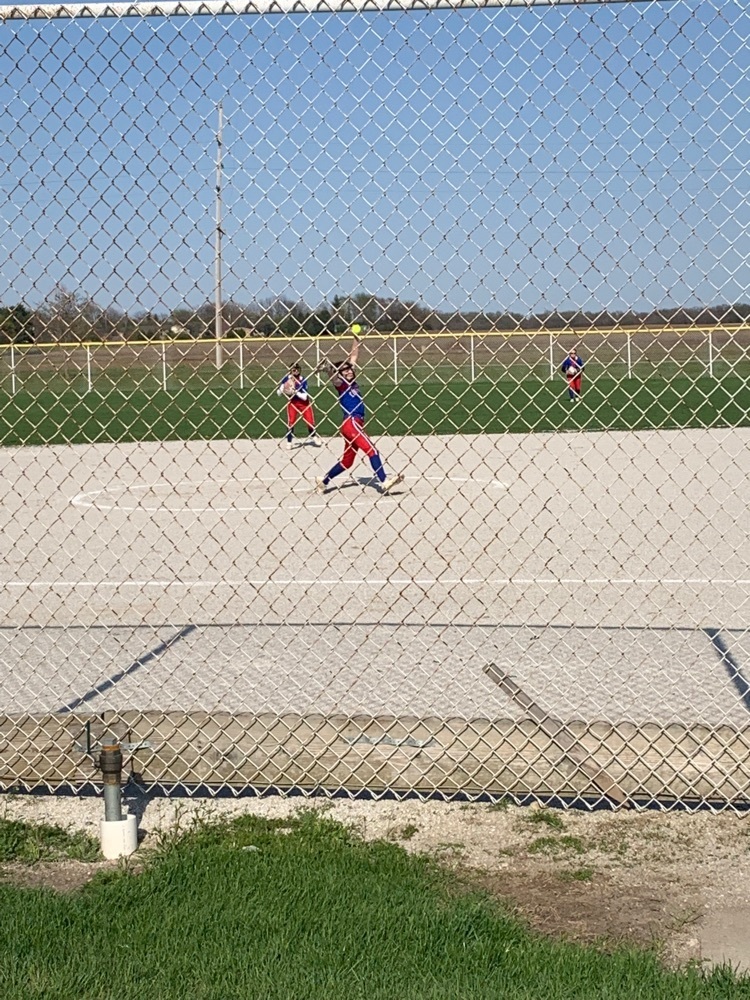 HAHS Baseball and Softball hosting tonight. Go Cornjerkers! #CornjerkerPride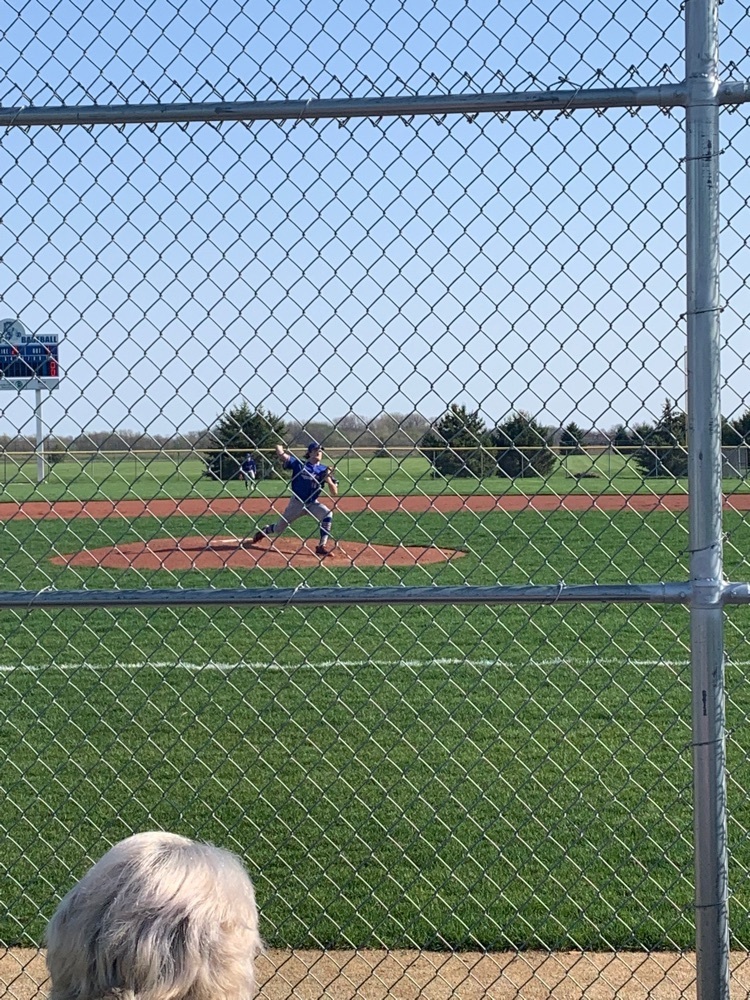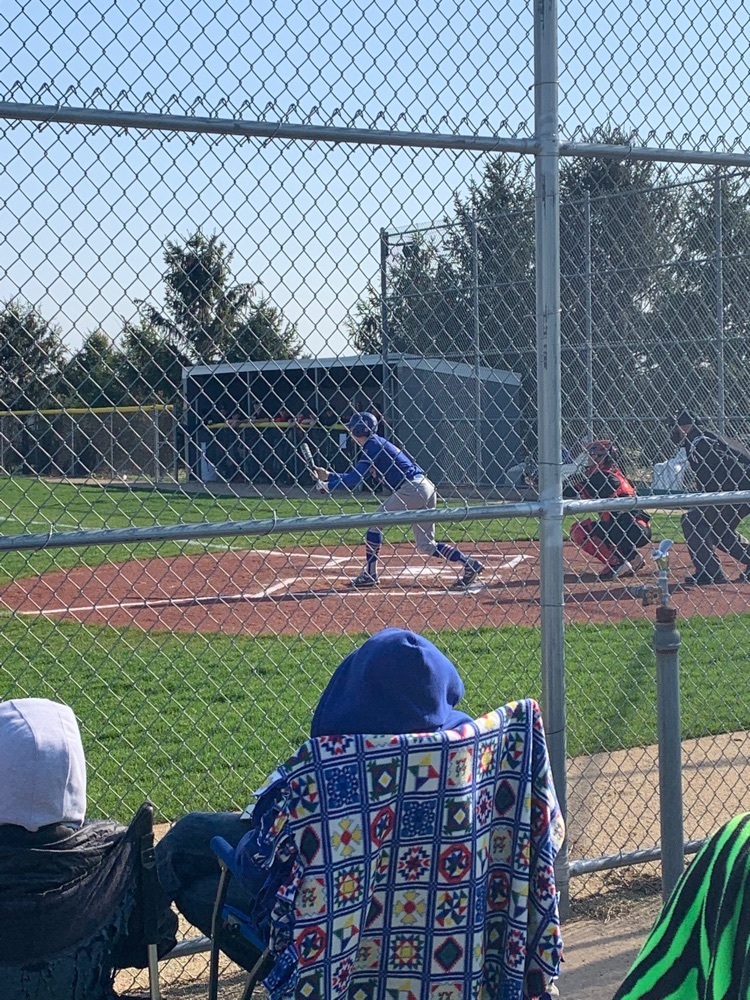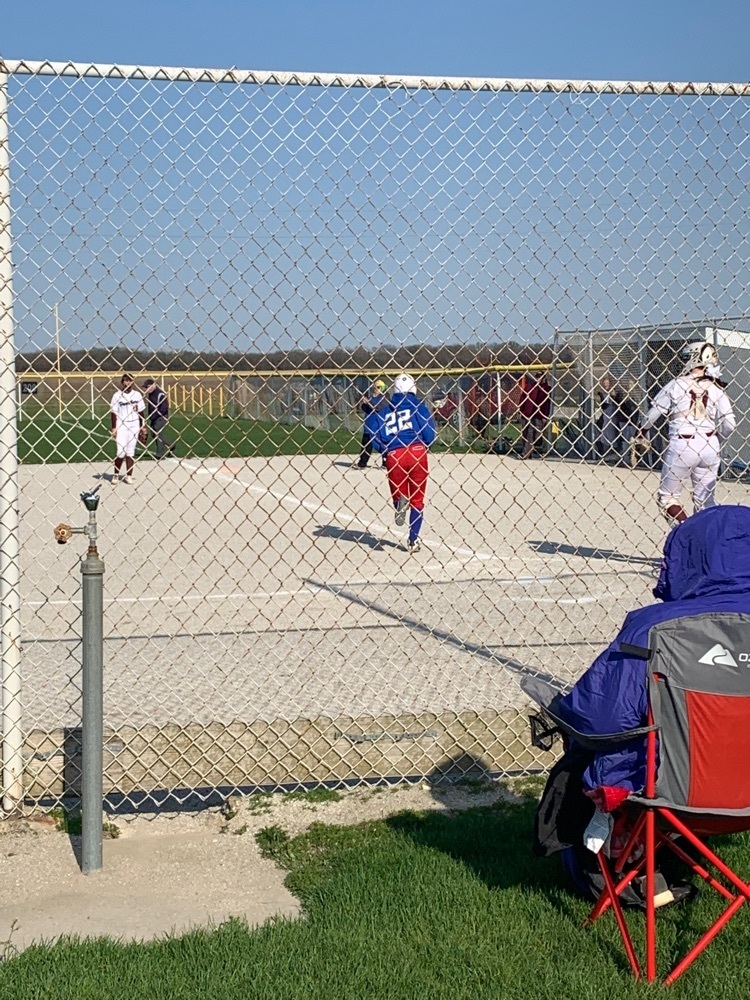 We are very excited to be holding the 2022 National Honor Society induction ceremony today at 3:00 pm in the HS auditorium. We are very excited to be adding eight new inductees this year! #CornjerkerPride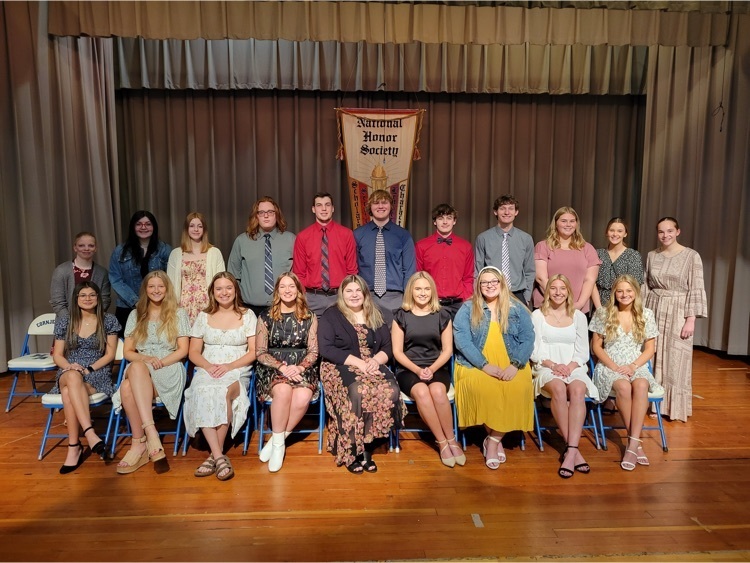 Post prom is underway at the high school until 2:00am! There are games, inflatables, an escape room, and tons of food and fun! #CornjerkerPride