HAHS Parents, Reminder: The Illinois 5-Essentials Survey has opened up for this year. This survey is an opportunity for parents to provide our school with very valuable feedback. This survey is a great tool to provide information to our school and district as we continually look to improve our school and our student's educational experience. Your feedback is extremely important and is very much appreciated. Please go to the link below to complete the survey:
http://survey.5-essentials.org/illinois/survey/parent/
Once there, please click "Parent Survey."

It is so awesome that this year the class of 2023 has had four players sign their letter of intent to play sports in college! Congratulations to them all! #CornjerkerPride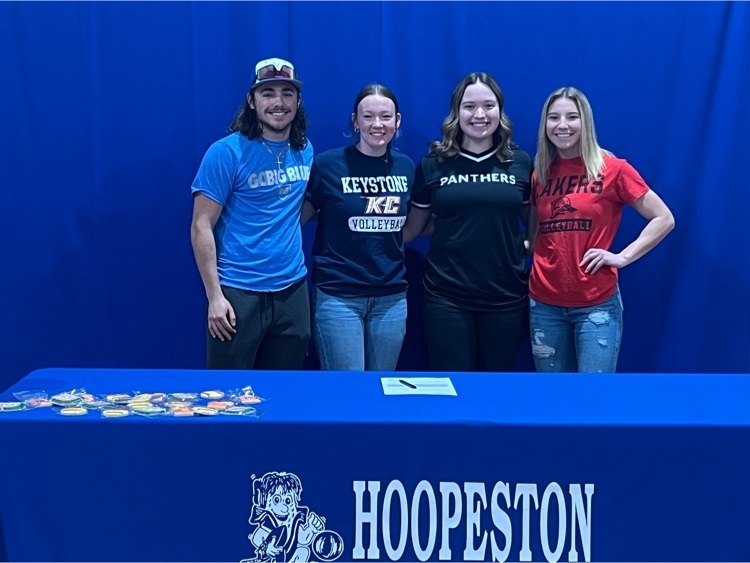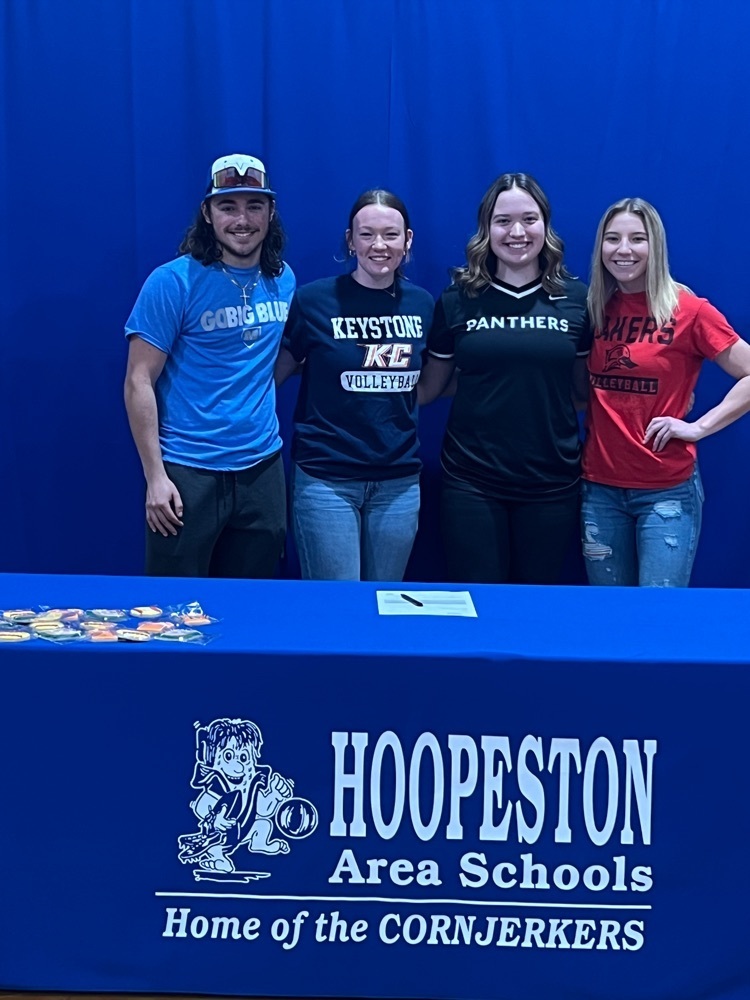 Congratulations to Alexa Bailey who signed her national letter of intent to play softball for Greenville University today! Way to go Alexa! We are very proud of you! #CornjerkerPride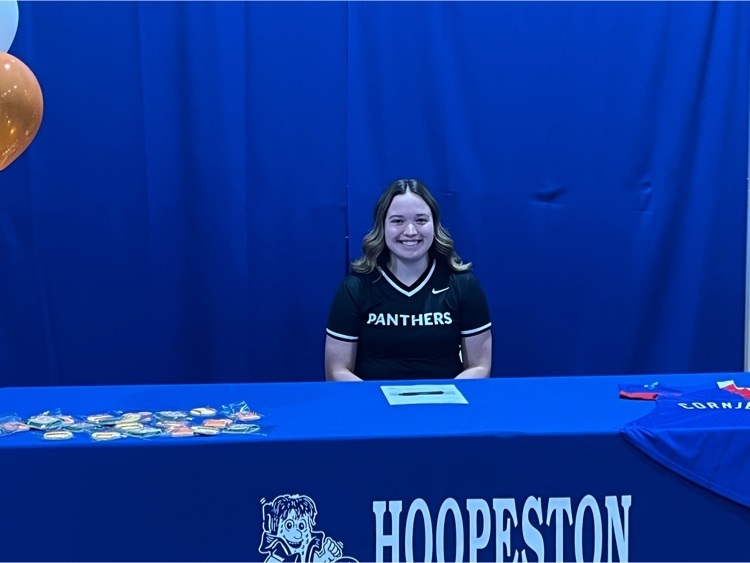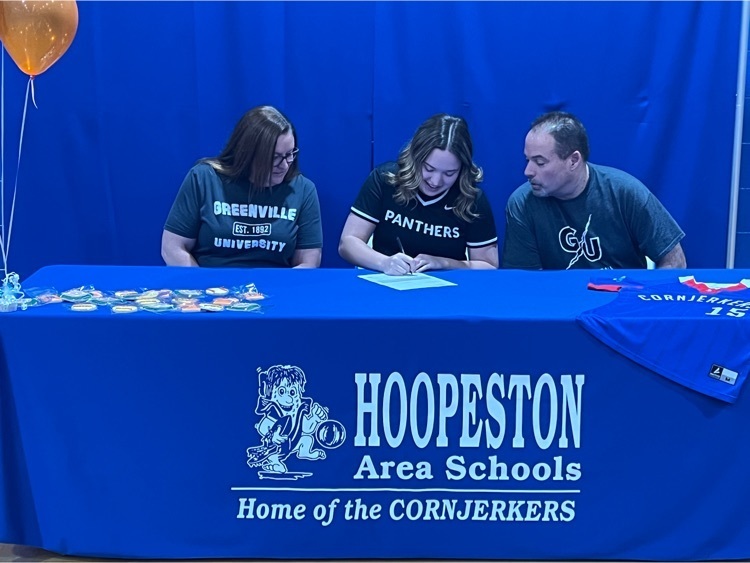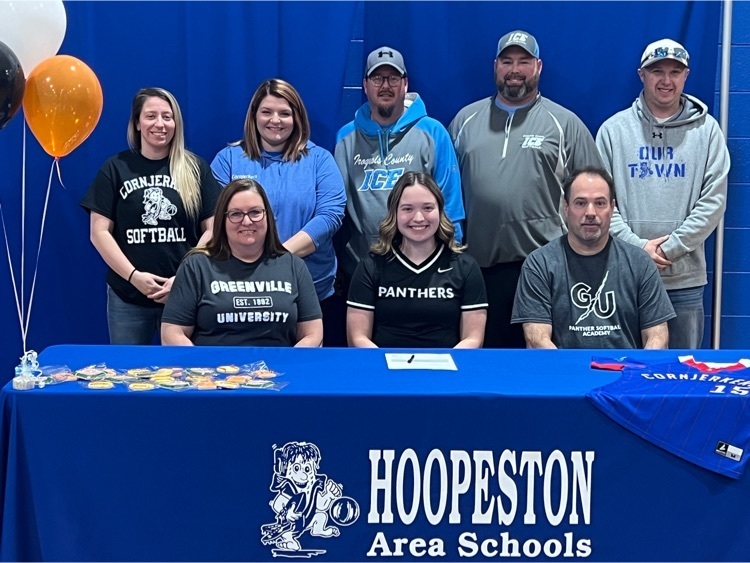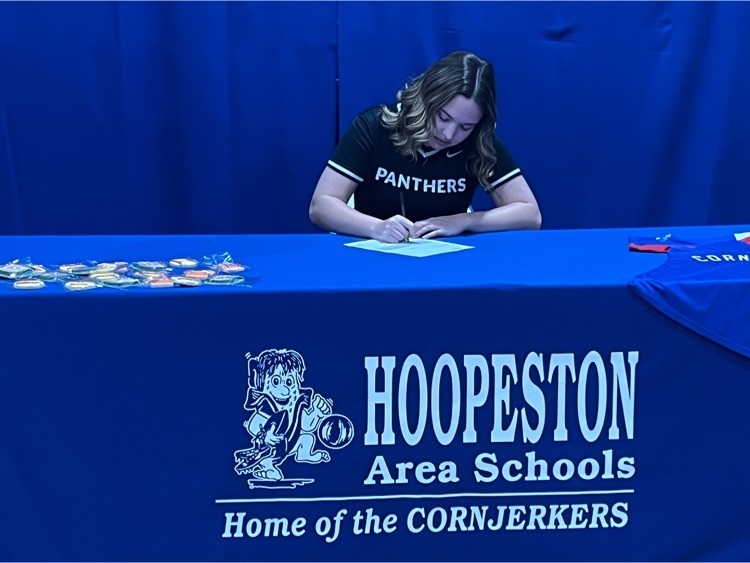 ​HAHS Students and Parents: Reminder! Parent-Teacher Conferences for 2nd semester are on Wednesday, March 22nd, from 3:00-6:30 pm, and Thursday, March 23rd, from 3:00-6:30 pm. The high school will be hosting in-person conferences on both nights. We look forward to meeting with all our parents and students to discuss all the great things our students are doing this year! During conferences, we will also have tables set up for parents to complete the 5Essentials survey for the high school and be entered for a chance to win gift cards.

Tonight was the Vermilion County Music Festival. Thank you to all the students and our two guest conductors! Both the chorus and the band sounded amazing!

The Vermilion County Music Festival is being held at Hoopeston Area High School tonight starting at 7:00 pm. Come out and support all of our great band and chorus students from across the county! They are practicing hard today to provide an amazing performance tonight! #CornjerkerPride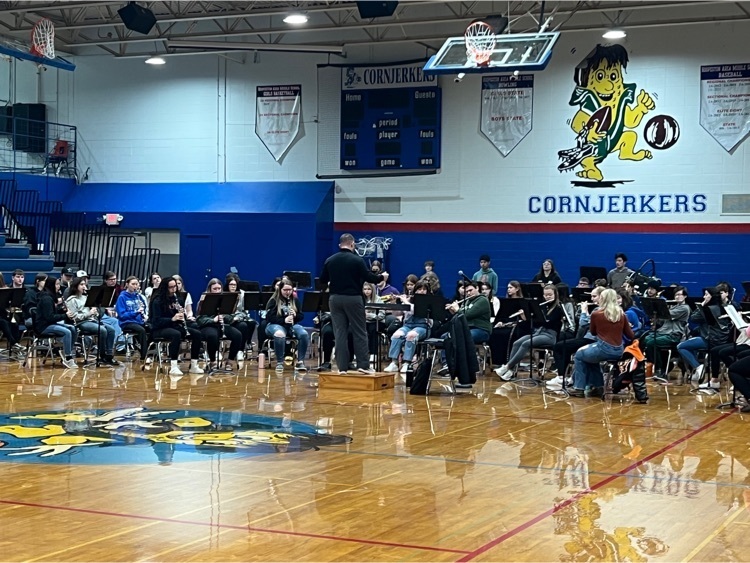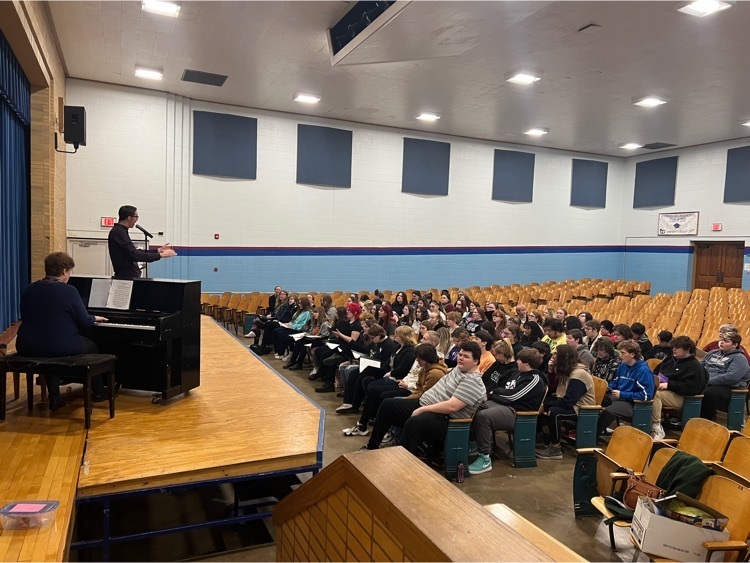 Mrs. Gondzur's class is working on SAT prep for next week. #CornjerkerPride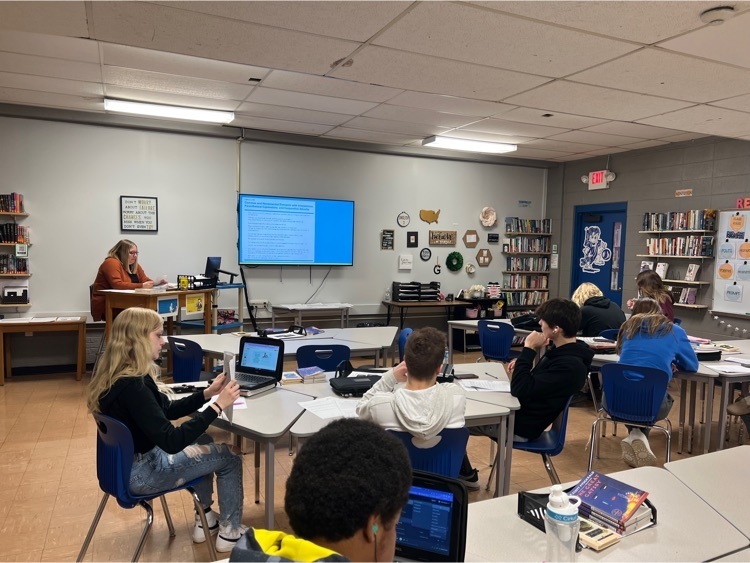 The HS Band ended the Winter Concert with some great music tonight. Nice work Band!#CornjerkerPride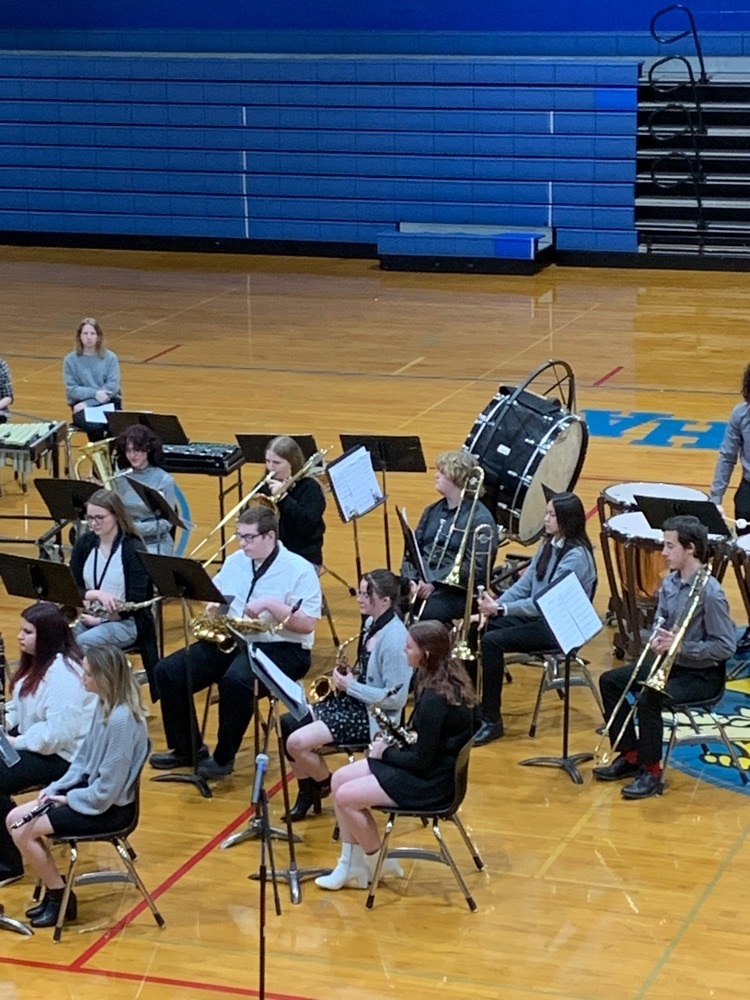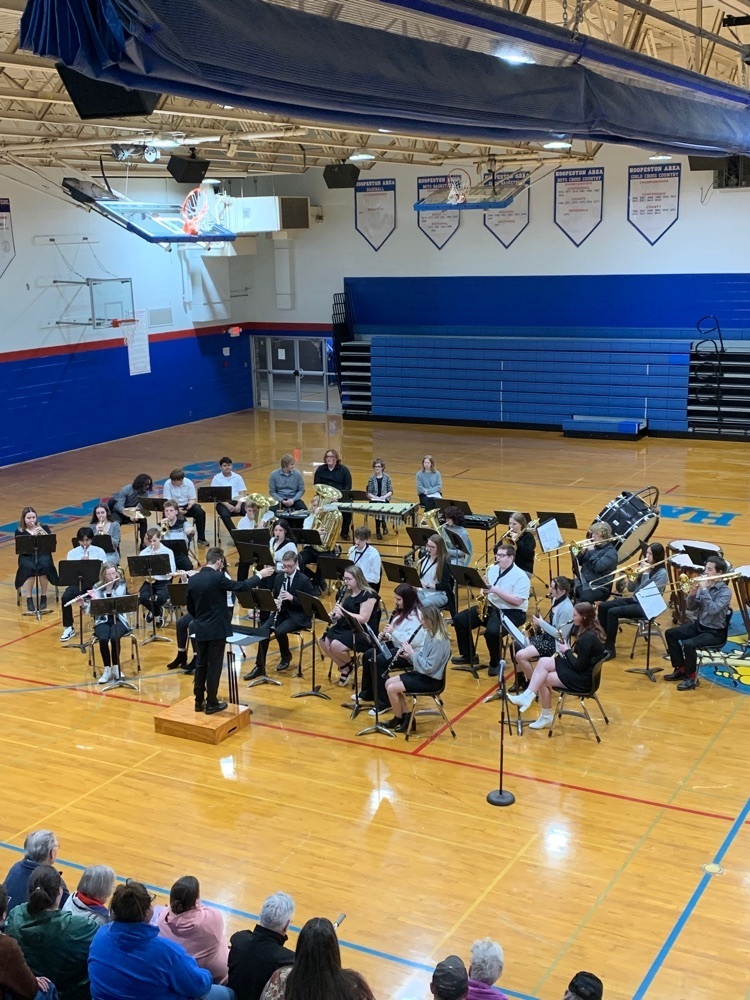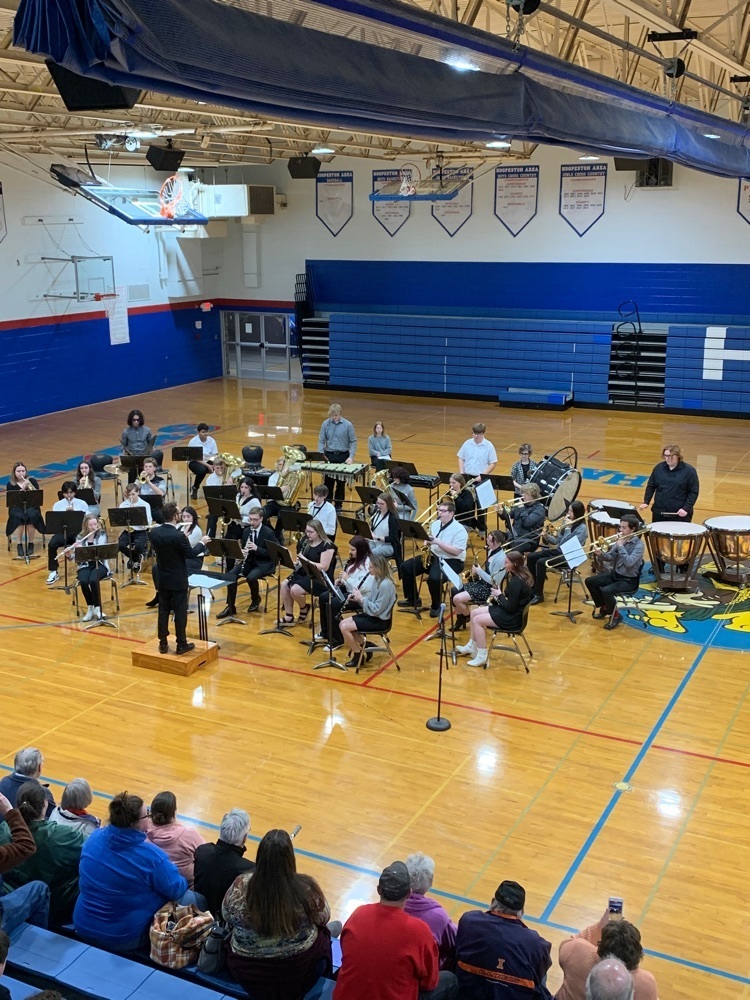 Tonight the high school chorus performed as part of the HS/MS Winter Concert. Congratulations to Ms. Peterson and all of our chorus students! They sounded amazing! #CornjerkerPride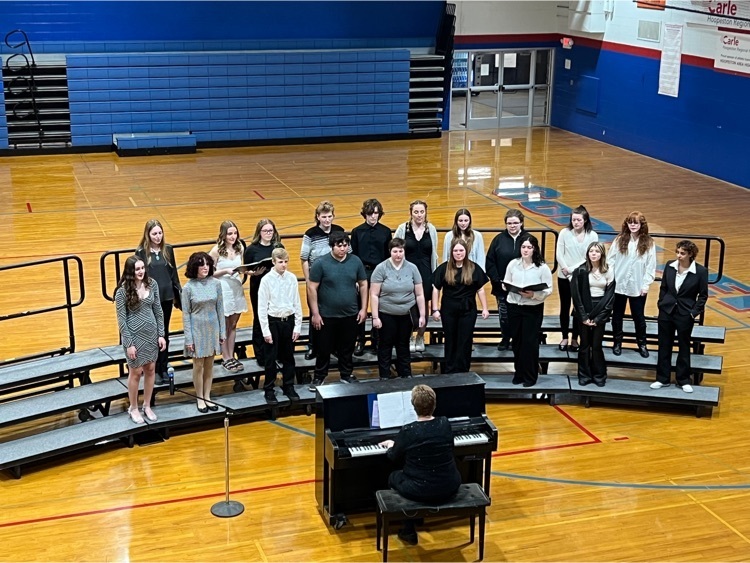 Mrs. Tonya Hill from DACC came today speak with all of our senior about DACC scholarships and the DACC Foundation. If your student hasn't done so yet, please make sure they are completing the DACC Foundation scholarship application. One application applies students for over 600 DACC scholarships! Over the last two years, every student who applied received at least one DACC scholarship, while many received at least 3! #CornjerkerPride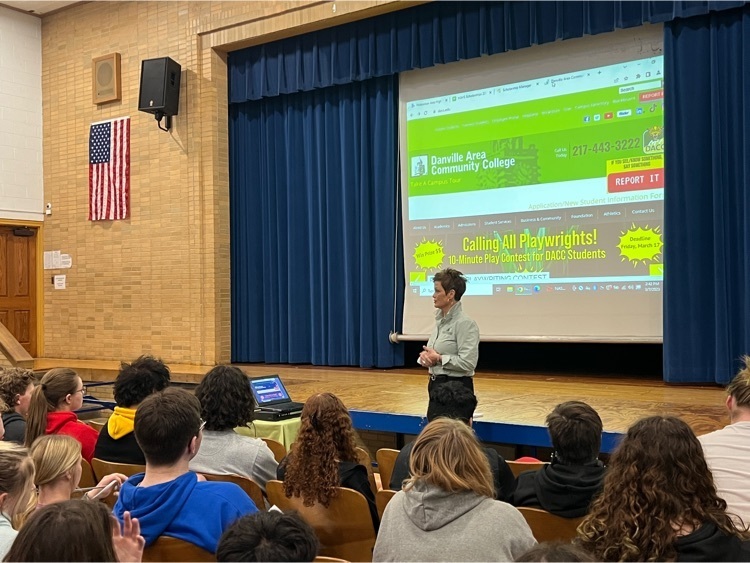 The boys and girls track teams competed Friday and Saturday at the EIU Invite! #CornjerkerPride #GoCornjerkers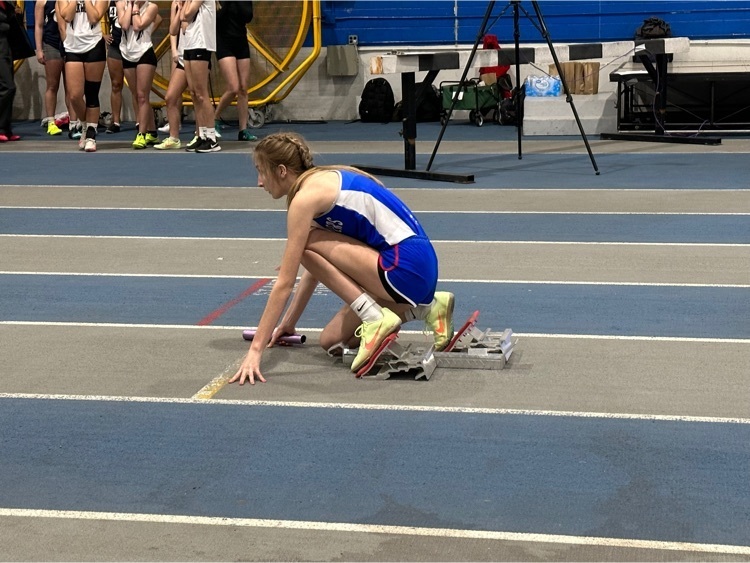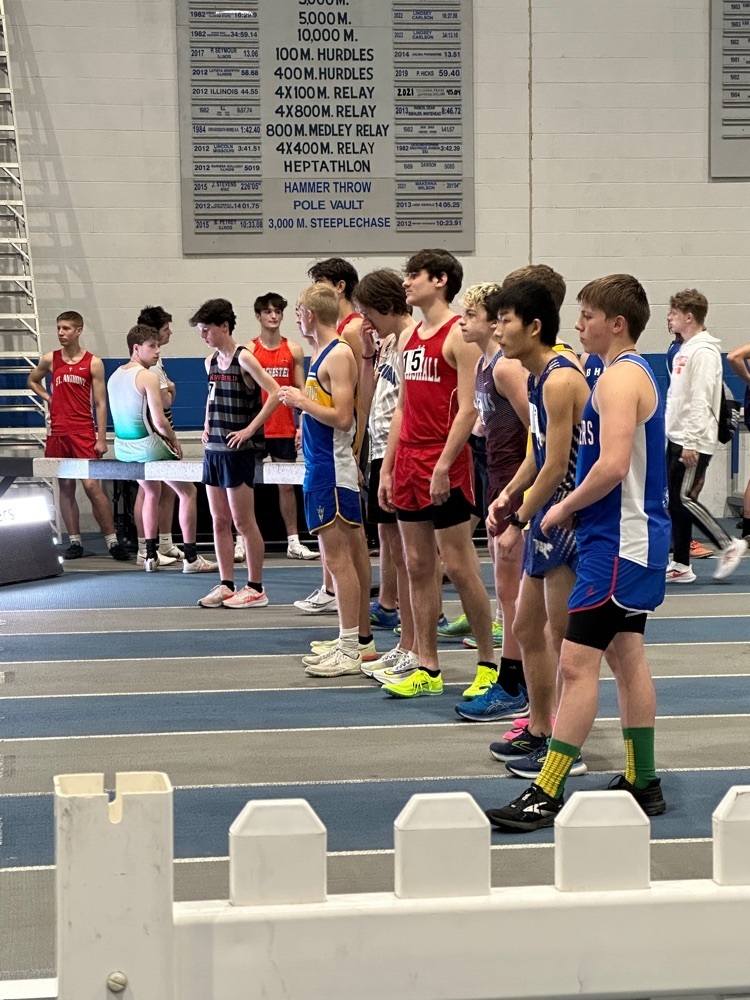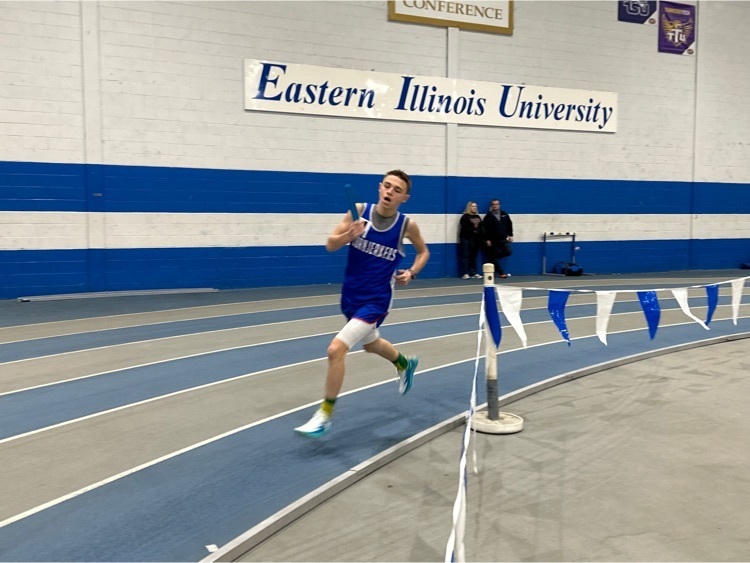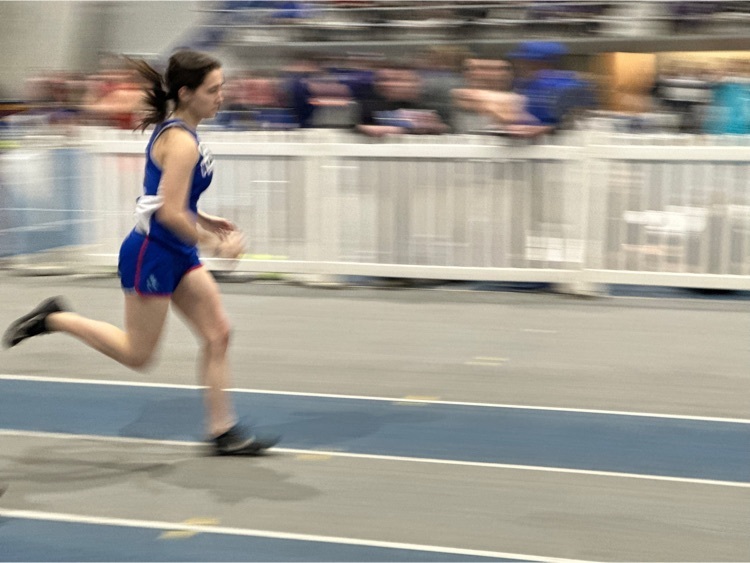 Congratulations to Sean Hudson on being awarded 3rd place All-County team at the County Scholastic Bowl tournament today in Armstrong. The Cornjerkers finish their season on Monday in Urbana at Regionals. Go Cornjerkers!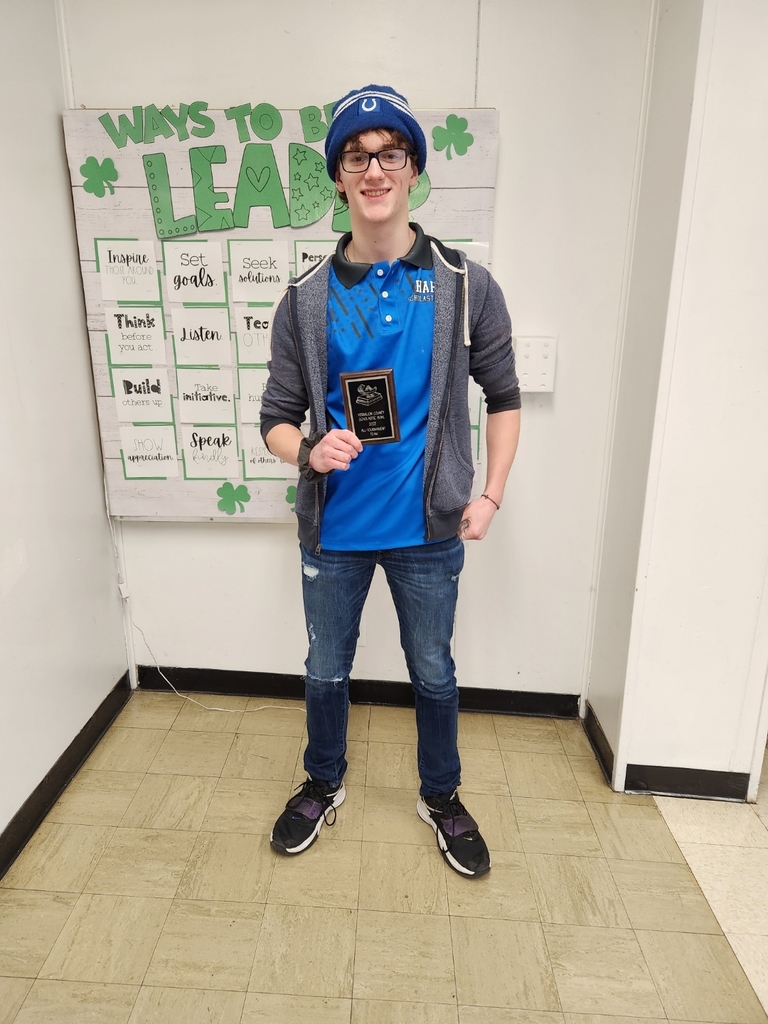 The HS/MS Concert scheduled for this evening has been canceled due to inclement weather and poor road conditions. The concert will now be held this coming Tuesday, March 7th at 7:00 pm in the MS gym. #CornjerkerPRide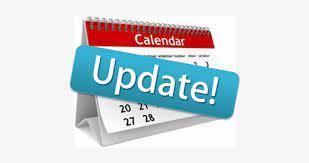 HAHS Student Council hosted a blood drive today and we were able to collect over 35 pints of life-saving blood thanks to our student and community donors! #CornjerkerPride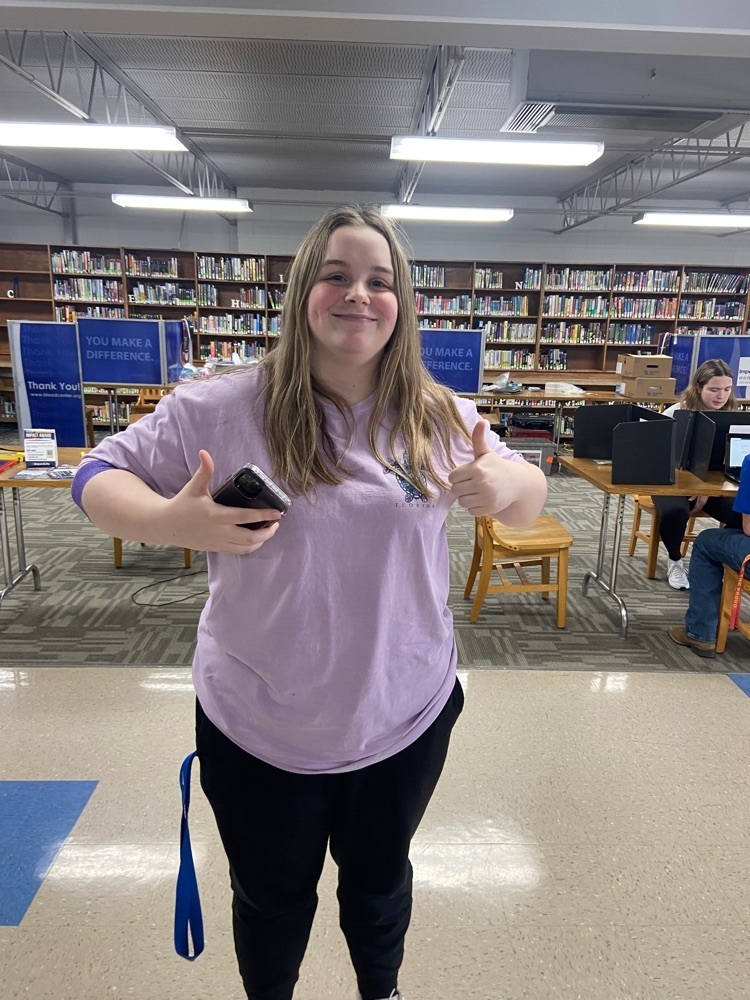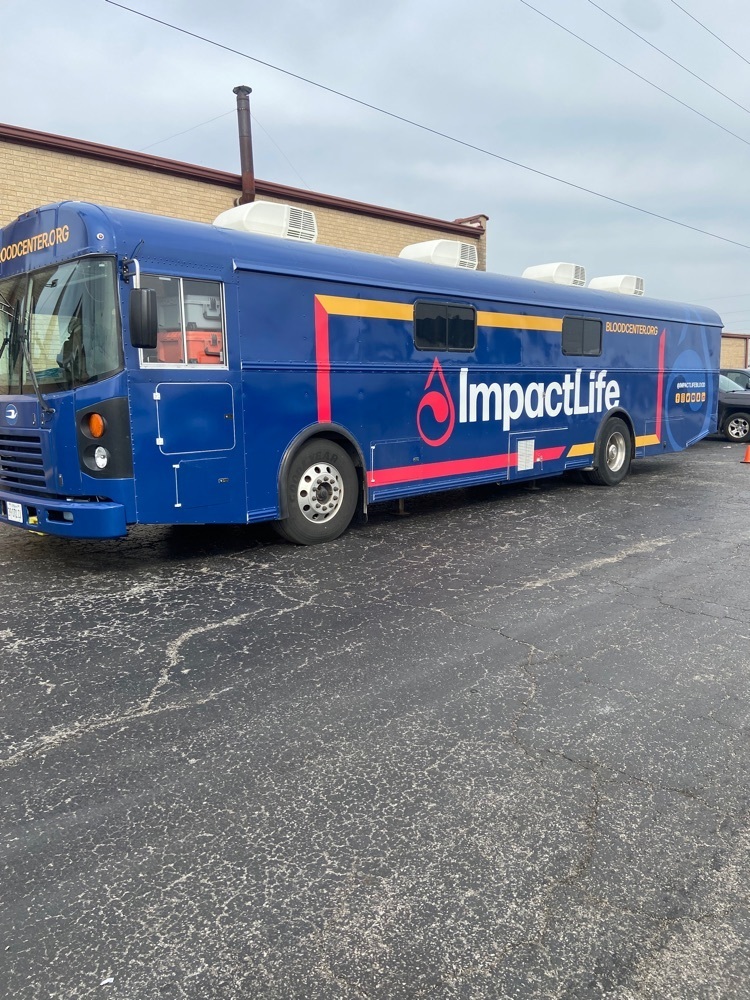 Congratulations to HAHS Scholastic Bowl team on a great night at the VVC tournament! Sean Hudson placed 7th on the All-Conference team and Logan Kruse and Sean Hudson on tying for 4th place All-Tournament team! Hoopeston plays again at County on Saturday! Go Cornjerkers!

Congratulations to Klaire Pilcher on being named the McDonalds Student of the Month for March! Way to go Klaire! #CornjerkerPride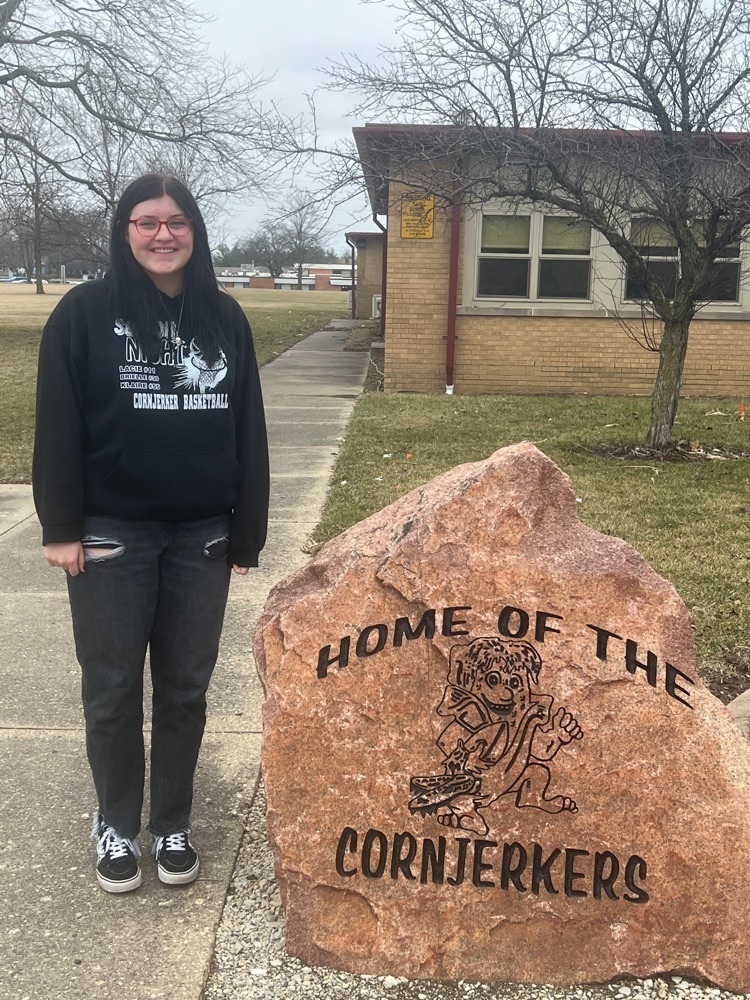 Parents of Sophomores and Juniors, This is a reminder that Wednesday, March 1st, is Discover DACC Night at the Hoopeston Higher Learning Center from 6:00-8:00 pm. Use the QR code in the attached image to reserve your event spot. #CornjerkerPride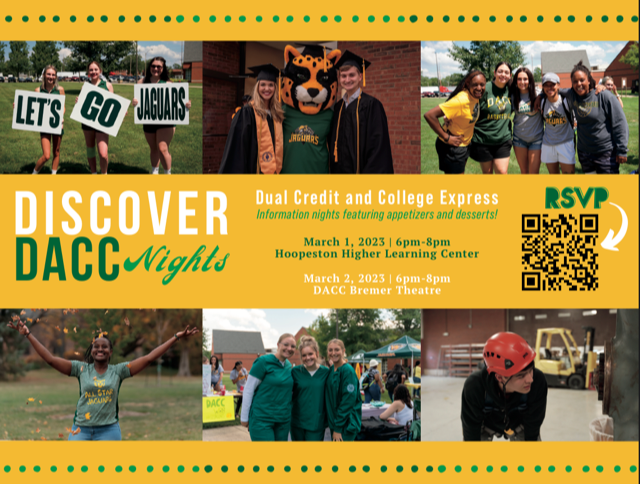 Hoopeston Area High School was happy to send eight of our great athletes to the New-Gazette offices for their published NG Faces of Spring sports article. Pictured are Hunter Cannon, Grant Morgan, Tobi West, Brielle Crose, Alexa Bailey, Bryson Brewer, Valerie Simpson, and Waylon Lee. #CornkerPride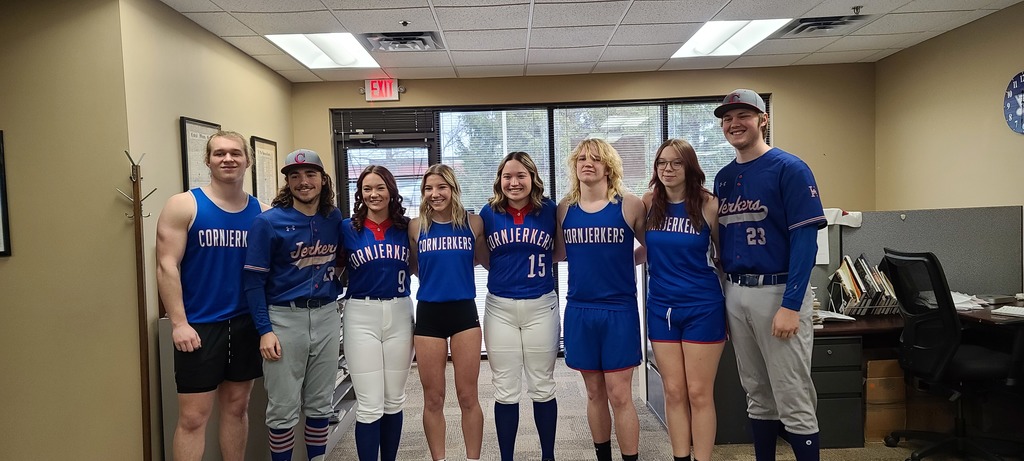 Parents of Sophomores and Juniors, This is a reminder that Wednesday, March 1st, is Discover DACC Night at the Hoopeston Higher Learning Center from 6:00-8:00 pm. Details: Information about Dual Credit and College Express Programs at DACC Information about AP and Dual Credit at HAHS Students and their parents are invited! We encourage everyone to attend to learn bout the great dual credit offerings and other opportunities through DACC and Hoopeston Area High School. #CornjerkerPride