EDIT MAIN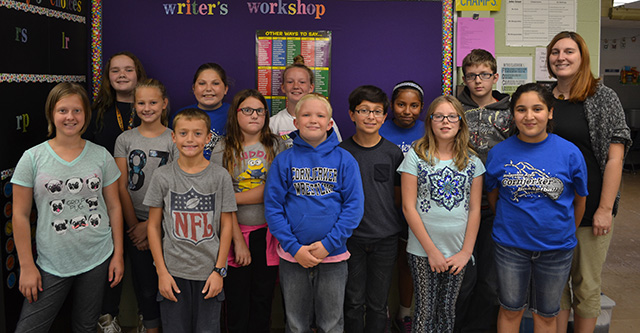 It all started when...
in 1985 Principal Chalmers Flint founded Flint's Drug Busters. I began at John Greer with ten sixth-grade students. The purpose of Drug Busters is to learn how to say "NO" to the use of drugs and alcohol and to discover the unlimited number of things you can do instead. Members of Drug Busters are positive, visible examples to all that not everyone is doing drugs.
Drug Buster meetings are generally held on Tuesday afternoons from 3:05 - 3:45. Members are involved in numerous activities during these meetings. During these meetings, students will be watching and discussing videos about substance abuse, about choosing friends who will help them reach their goals, and about making decisions. Some nights, students may also play games and have treats, a great way to have fun without drugs! Drug Buster participants are also involved in several service projects each year. In addition, the home basketball game concession stand is a Drug Buster responsibility."
Mrs. Harrier, Sponsor