Thankful for our art department! Today students were studying the painting, "The Scream". #CornjerkerPride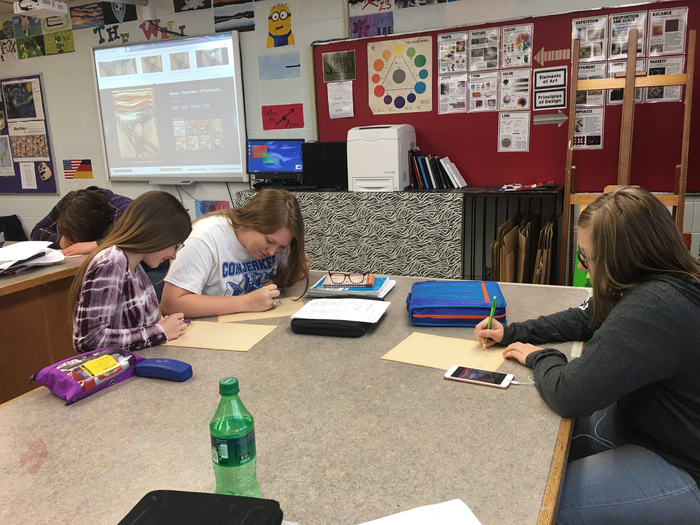 Thankful for Mrs. Mandel and the Cadet Band Students! #CornjerkerPride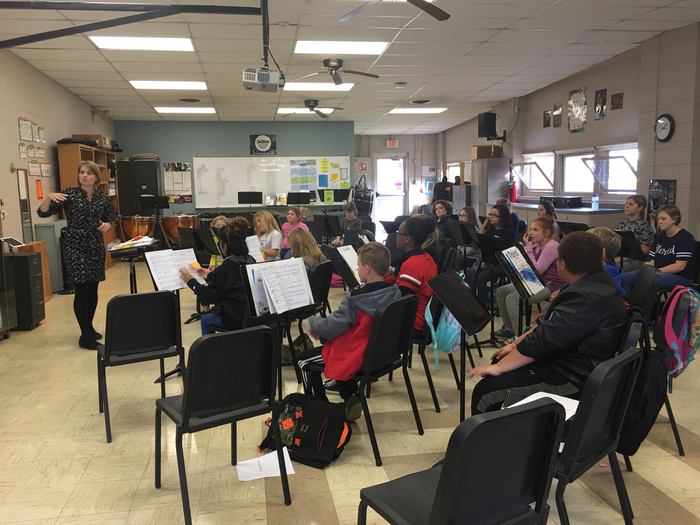 The District Orange Team is working on a little surprise for staff. Orange you glad your're a Cornjerker?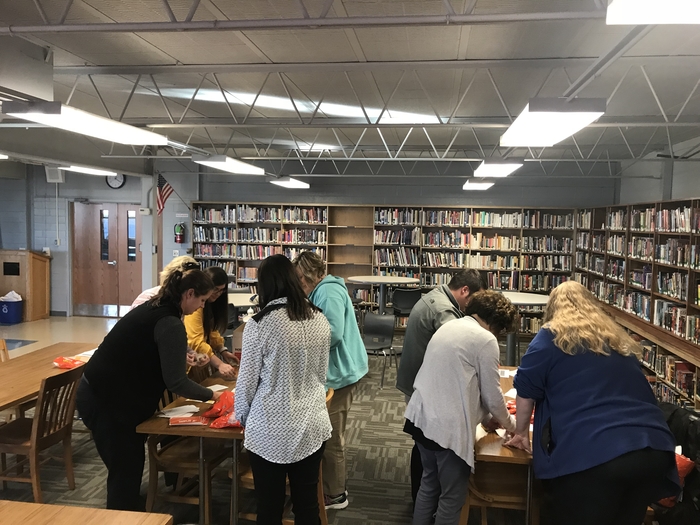 HAHS Students took the ASVAB today to learn more about their individual strengths and further prepare to be successful after high school! #CornjerkerPride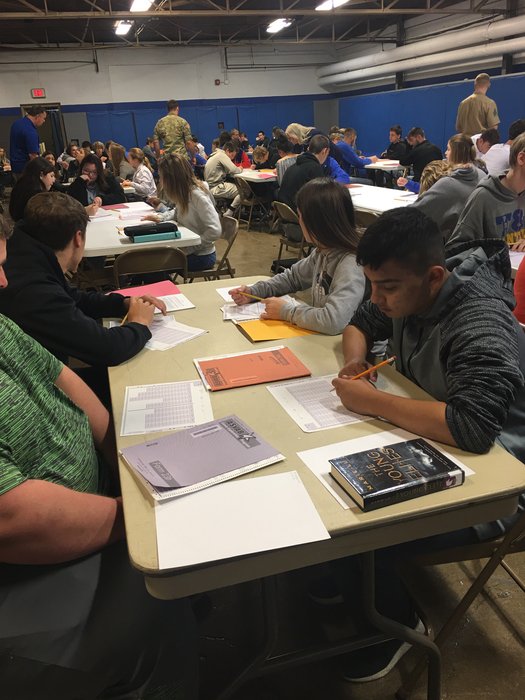 Good Morning! It's Parent-Teacher Conference time! School will be dismissing at 2:05/2:20 p.m. today and tomorrow, and we will have no school on Friday. Please schedule a time to talk with your child's teacher(s). We are looking forward to seeing you!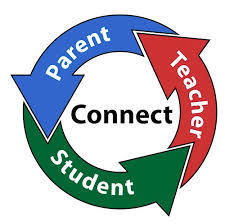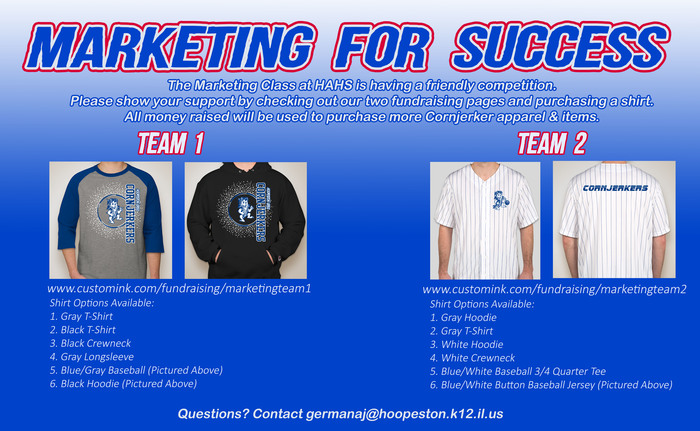 Intro to Small Business is ready to print your custom Cornjerker items!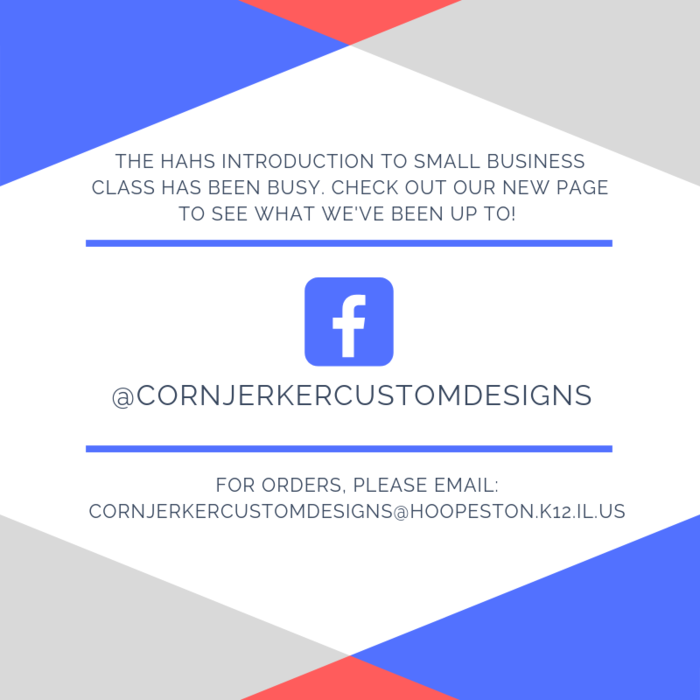 Thankful for a great season of Cornjerker soccer! They played with heart! 💙 #CornjerkerPride #RegionalFinal #cheering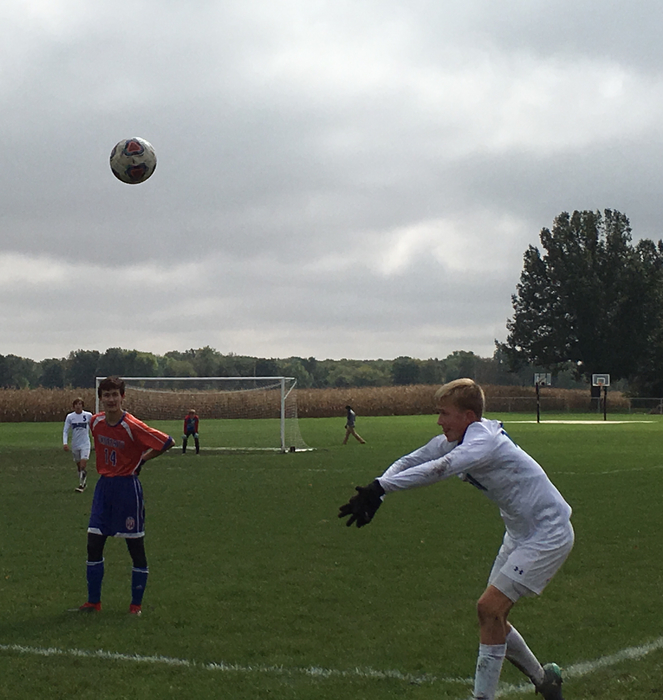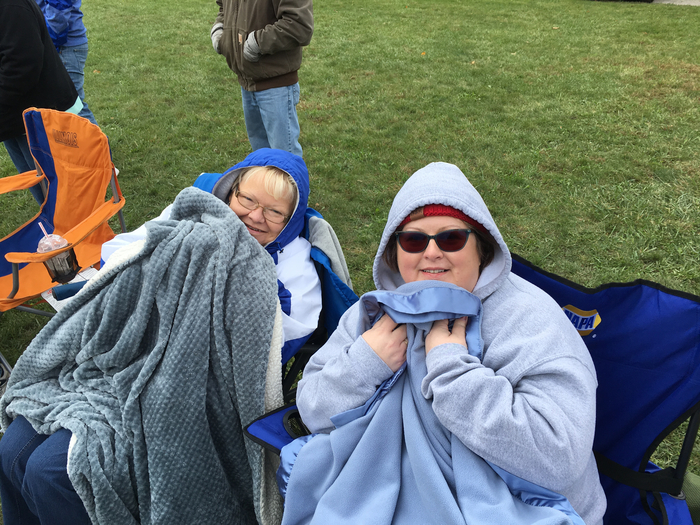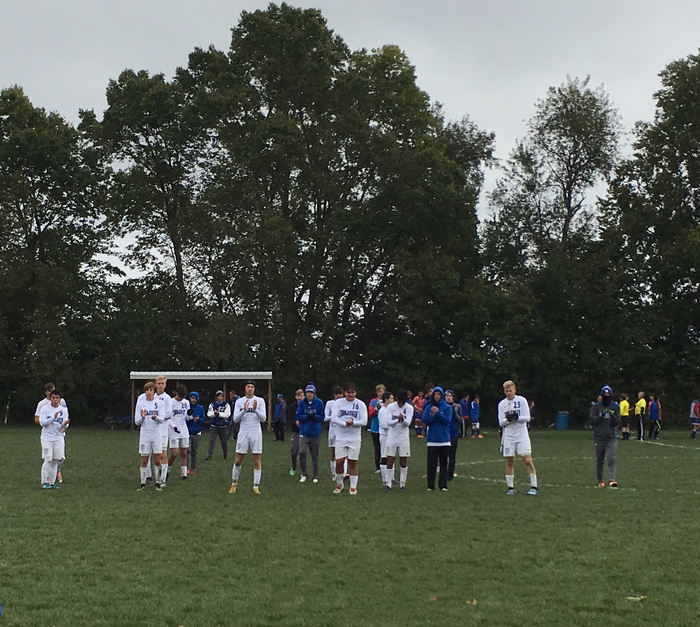 Thankful for the opportunity to learn more about @Forecast5 analytics for data-driven decision making and communication. We have a great story to share! #CornjerkerPride #F52018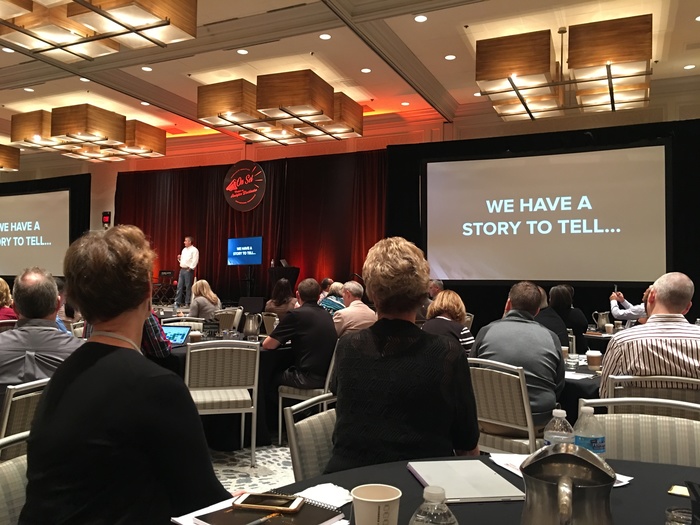 It's about to get Orange in here! Today is the 8th district wide Happiness Advantage/Orange Frog Workshop #ChooseHappiness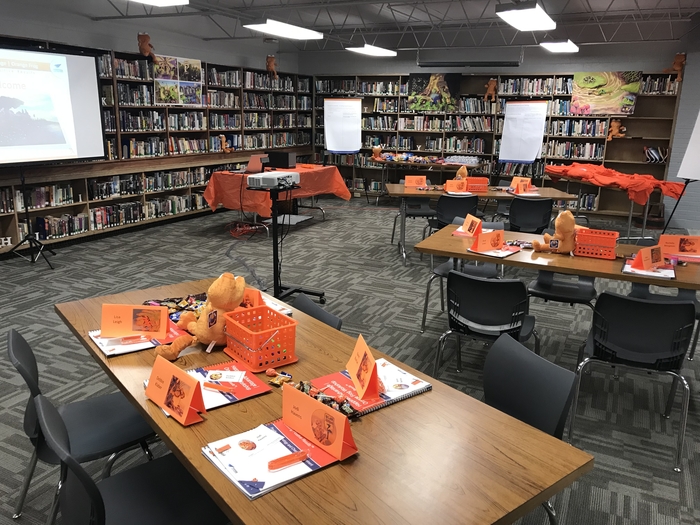 The National Emergency Alert System will conduct a test on Wed., October 3rd at 1:18 p.m. You should receive a test message with a header that reads "Presidential Alert" and text that says: "THIS IS A TEST of the National Wireless Emergency Alert System. No action is needed."

Cheer the Ear! #CornjerkerPride

Thursday, September 20th is Legendary Teacher Day! Please take a moment to thank a teacher who has made a difference in your life!

The Entrepreneur class is ready for your custom t-shirts, fatheads, banners, and other requests.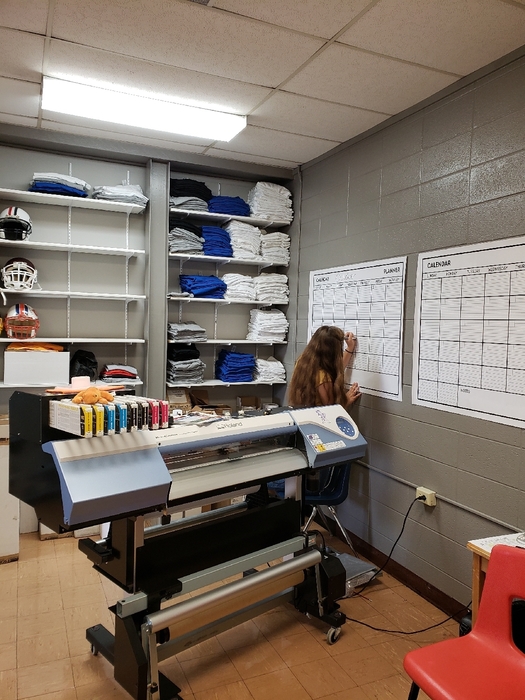 Hoopeston Area will be on a heat schedule this week with 1:05/1:20 p.m. dismissals on Tuesday and Thursday along with the previously scheduled school improvement dismissal at 12:05/12:20 p.m. on Wed. Coaches will communicate with participants about any changes to schedules.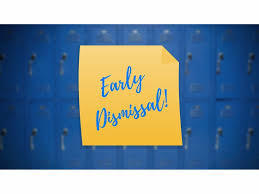 Marching Cornjerkers! #CornjerkerPride

We've got spirit! Yes, we do! We've got spirit! How 'bout you? #CornjerkerPride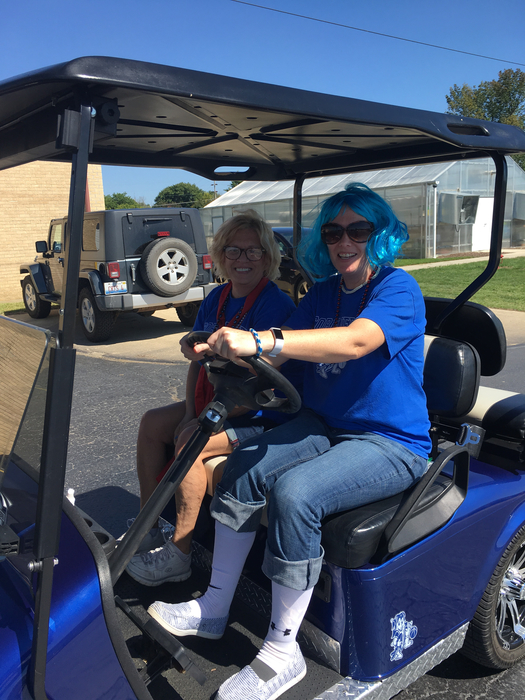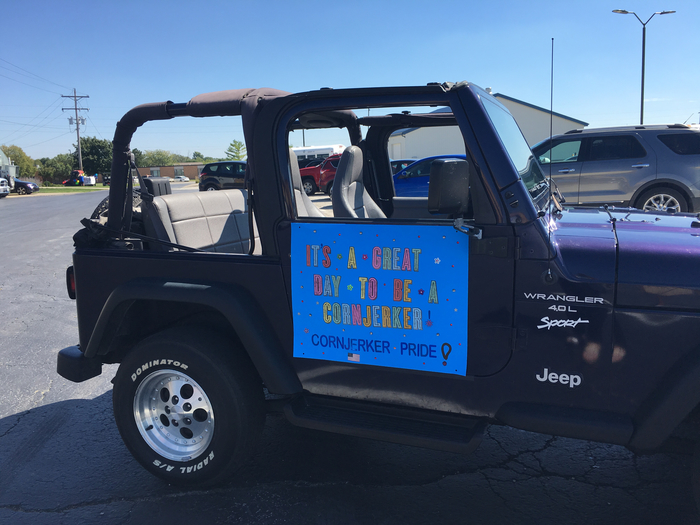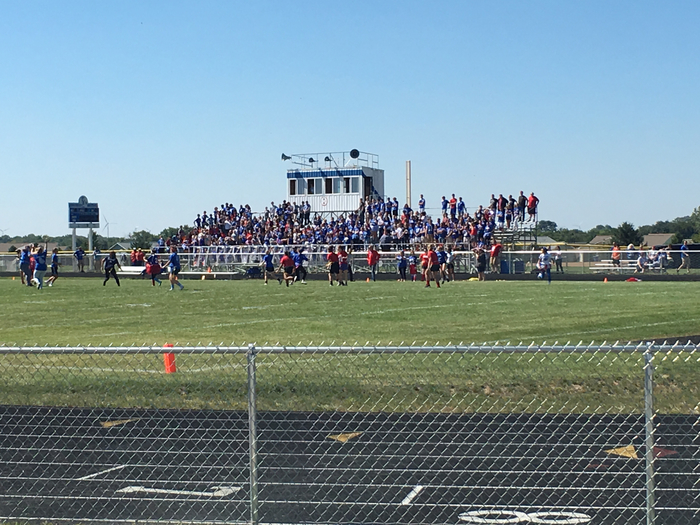 Seniors giving the freshmen some tips! #cornjerkerpride

Powderpuff ready to begin #cornjerkerpride

#Cornjerkerpride. Mrs.Handy 3rd hour class #cornjerkerpride. Mrs. Handy 3rd hour