EDIT MAIN
CUSD #11 Superintendent
Mr. Robert Richardson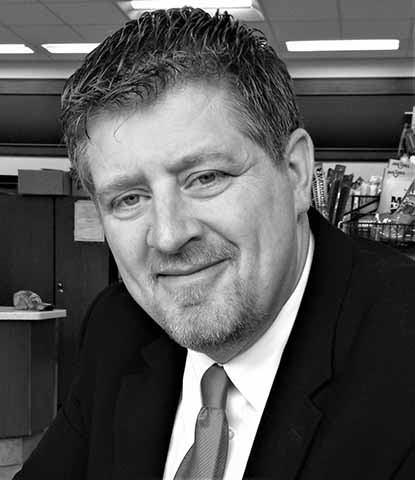 Hoopeston Area School District Superintendent Robert Richardson grew up in the small town of Hindsboro, IL and cut his teeth in the world of work as a farm hand. After high school graduation, he put in more than a decade on grain and soybean farms, and worked with livestock. He earned a Bachelor's degree in Agriculture Education and began teaching in the arena that had given him his start in life. Thirty-one years and four degrees later he is still thankful for the lessons he learned working hard on the farm at the beginning of his career. These experiences, along with teaching, and thirteen years as an administrator, have prepared him for the challenges of leading people to reach for their best.
Mr. Richardson also holds a Master's degree in Plant and Soil Science from Southern Illinois University Carbondale, as well as a Master's degree in Educational Leadership and Administration, and an Ed.S in Educational Administration from Eastern Illinois University. As a first-generation college student in his family, Mr. Richardson understands how education and hard work can change a life.
Family means the world to Mr. Richardson, and he credits his wife Jennifer for creating a wonderful family life that produced three amazing kids. He has three married daughters, three fantastic son-in-laws, and one granddaughter, Audrey, that has her grandpa wrapped around her finger. His hobbies are time with family and friends, campfires, cycling, church activities, shooting clays, sports, road-farming, tractors, garage-projects, consuming any kind of baked goods (his favorite kind of pie is "round") and anything his granddaughter wants to do.
Mr. Richardson is excited to be back home in east-central Illinois and honored to be part of the cornjerker family!