EDIT MAIN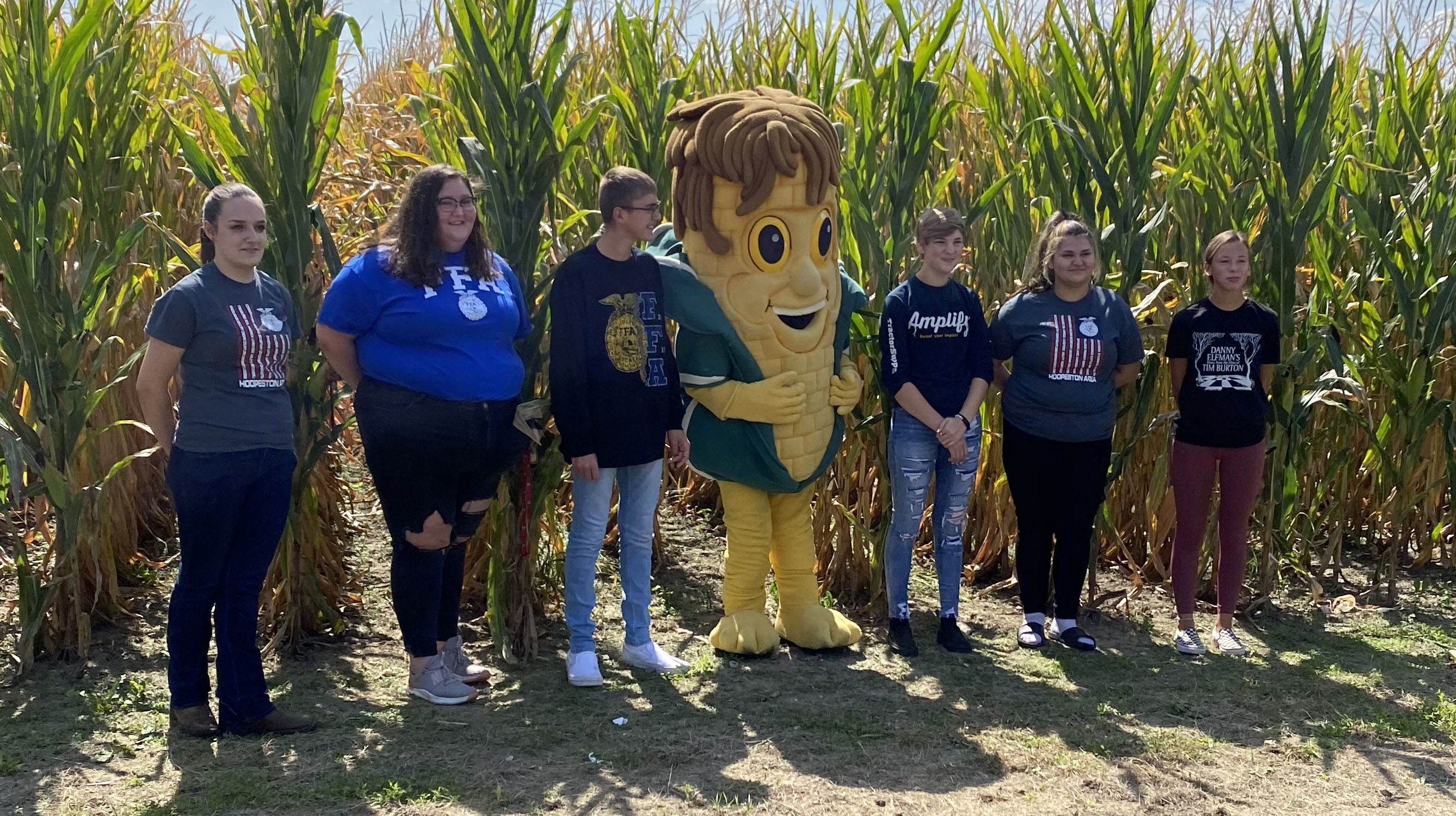 FFA Newsletter
FFA - North VERMILION Chapter
"Future Farmers of America" was founded by a group of young farmers back in 1928. Their mission was to prepare future generations for the challenges of feeding a growing population. They taught us that agriculture is more than planting and harvesting-- it's a science, it's a business and it's an art. FFA continues to help the next generation rise up to meet those challenges by helping its members to develop their own unique talents and explore their interests in a broad range of career pathways.
So today, we are still the Future Farmers of America. But, we are the Future Biologists, Future Chemists, Future Veterinarians, Future Engineers and Future Entrepreneurs of America, too.
Sponsor: Emily McClure
state horse judging
Saturday, September 17 four FFA members traveled to Black Hawk East in Kewanee for State Horse Judging Career Development. The four students finished 30 out 53 teams and 187 individuals. Congratulations to Megan Schmid for her 40th place, and Bailey Theesfeld who finished 95th. Anna Butzow and Gage Glotzbach also represented our school.
dairy foods cde
During the Dairy Foods CDE at Hoopeston Area High School on 11/3, Hoopeston Area FFA was 1st place team. Gage Glotzbach was 2nd individual, Rayden Clingenpeel 5th, and Bailey Theesfeld was 8th. Also participating were: Brodee Herman, Jackie Gaytan, Jennifer Gonzalez, and Colby Burton. There were 42 participants and 7 schools participating.
Also, at Computer Science, HAHS FFA was the 3rd place team of 7 schools participating. Chase DeVore was 4th and Madi Pickett was 5th. Also participating were: Daniel Bass and Trysten Shackleford. There were 6 schools participating and 23 Individuals.
FFA Members
Carson Alwardt, Nolan Alwardt, Anixa Amador, Erin Anderson, Daniel Bass, Ara Bekkering, Isaiah Bell, Megan Bertram, Kassidi Black, Sage Brown, Colby Burton, Baylee Bushong, Nathaniel Bushong, Anna Butzow, Devin Byers, Rickie Chase, Cade Zach Carter, Rayden Clingenpeel, Sierra Deck, Josh Delfino, Chase DeVore, Adam Dixon, Mattie Drayer, Ryan Drayer, Sadie Drayer, Kolin Dugle, Mason English, Emilee Furrow, Brady Gaddis, Dakota Garrett, Jackie Gaytan, Gage Glotzbach, Kayla Goble, Jennifer Gonzalez, Rosie Gonzalez, Nick Gossett, Alexis Grimes, Dawson Grissom, Bradlee Herman, Brodee Herman, Sadie Holt, Date Houmes, Olivia Huls, Coby Johnson, Victoria Johnson, Savannah Lackey, Haley Lane, Bryce Leigh, Brooke Lemon, Madisyn Lile, Jordan Merrill, Savannah Miller, Brady Moore, Corey Moore, David Moore, Tim O'Reilly, Laura Obenland, Sahvannah Olson, Madeline Pickett, Ala Ramos, Kenneth Ray, Kelsey Roach, Megan Schmid, Taylor Shackelford, Trysten Shackelford, Alisha South, Anastasia South, Chet Stock, Matt Stock, Bailey Theesfeld, Kendall Walder, Logan Walder, Louis Warren, Bailee Waymouth